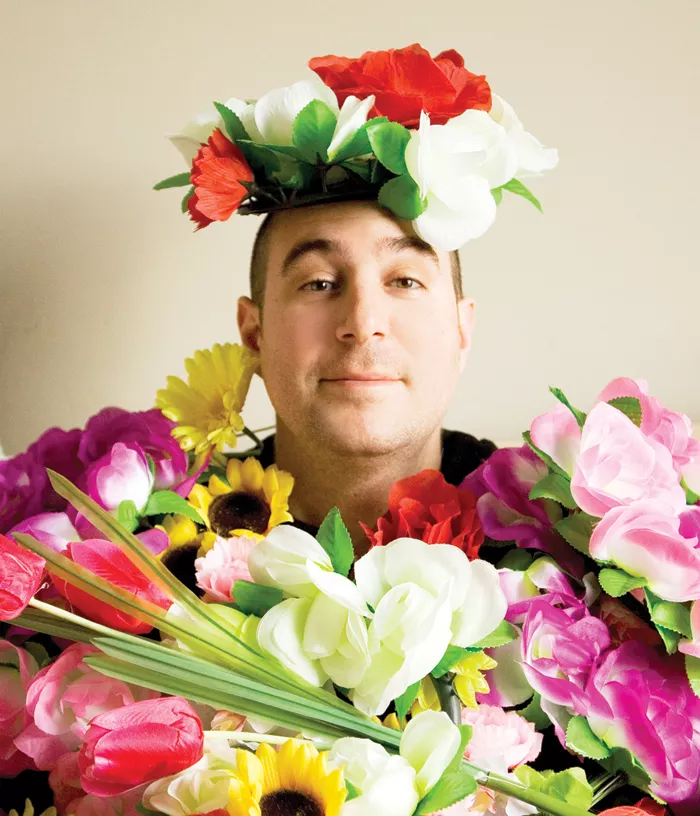 In the world of electronic music, the word "nice" can be a pejorative. But it hasn't done any damage to the reputation of Dirtybird label's Justin Martin. In fact Martin, known for his sexy, bass-heavy, tech-house sets, loves doing what he does so much, he describes himself as a "fan of his fans."
Martin's catalog of tracks runs the gamut between big room sounds and more minimalistic, techy jams, but all of them sound fresh. His cuts are clean — you won't find anything that feels commercial in his sets; this is a trance-free zone. The undeniably crunchy, thick with bass, cool-as-shit music played by Martin belies his appearance and personality. He looks like your goofy best friend and maintains all his Connecticut niceness.
Metro Times: You just did a Reddit "ask me anything" last week, right?
Justin Martin: I did. And I had no idea what it was going into it, until like maybe an hour before, because I've never really been on Reddit. I don't know if that sounds like I'm old or whatever …
MT: No. That makes us really relieved, because we had no idea what that was either until we looked it up.
Martin: Yeah! I didn't know what "AMA" stood for until after I had finished it and then I was like, "Oh, 'Ask Me Anything,' OK, I get it now." Which is really silly, but yeah, it was super-fun to do. I wasn't expecting that many questions. I was only supposed to do it for like an hour, but I was having so much fun I ended up sitting there for like three hours trying to answer pretty much everything that I could. I love interacting with the fans.
MT: You have a lot of stuff coming out soon, a lot of tracks — you have a remix for of "Stay" by Henry Krinkle, a Nadastrom remix of "Fallen Down" and a remix of Kenna's "Relations." Will fans get to hear those tracks at the festival?
Martin: The first two, yes. The third one is a little bit more like, after-hours vibe. It's not really what you would call a "peak time" track for me. You know, everything I do, unless it's a down-tempo track, or it's experimental, it's always something I can envision playing at a certain time in some way or another.
MT: There's a rumor that there may be plans for one of the infamous Dirtybird barbecues while you're in Detroit. Can you confirm any plans for one? Would you be playing?
Martin: I don't know anything about that. This is the year that we're trying to expand on our barbecue. For people who don't know, the Dirtybird record label came from a party that we did in Golden Gate Park in San Francisco, just a renegade barbecue with a sound system and a couple of our friends would come down and we played music until we got kicked out of the park it got too dark to play records. Then, as we got bigger, we had to get permits. Then we got bigger and the permits weren't good enough anymore where we couldn't do it in our spot. So, we haven't done a barbecue in San Francisco in probably three summers, which has been a major bummer. We're determined this year to bring the barbecue back. We will be announcing the dates soon, but we're hitting all our favorite U.S. cities along the way. Detroit is definitely one of our favorite cities, so there's a very good chance that we will be announcing something about that very soon.
Justin Martin is set to play 4:30-6 p.m. Saturday, May 24, on the Beatport Stage at Movement Electronic Music Festival, Hart Plaza, Detroit.