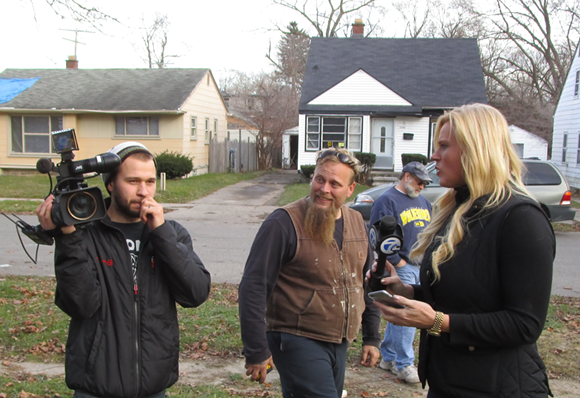 As we noted in
our cover story about Brightmoor's Jonathan Pommerville
, one of the ways to fight crime and blight is to get the attention of the media. It's something Pommerville pioneered, thanks to his media ally in Ronnie Dahl, and it's something other folks are joining in on.
The most recent segment
with Ronnie Dahl shows not just Pommerville but Motor City Blight Busters head John George and a host of other locals doing something Pommerville originally called "Return to Sender," in which dumped garbage is returned to its rightful owner.
Take a moment to watch the segment
. It's very interesting to see a broad group of Detroiters engaged in direct action, and followed by major media. It's very much one of those only-in-Detroit things.