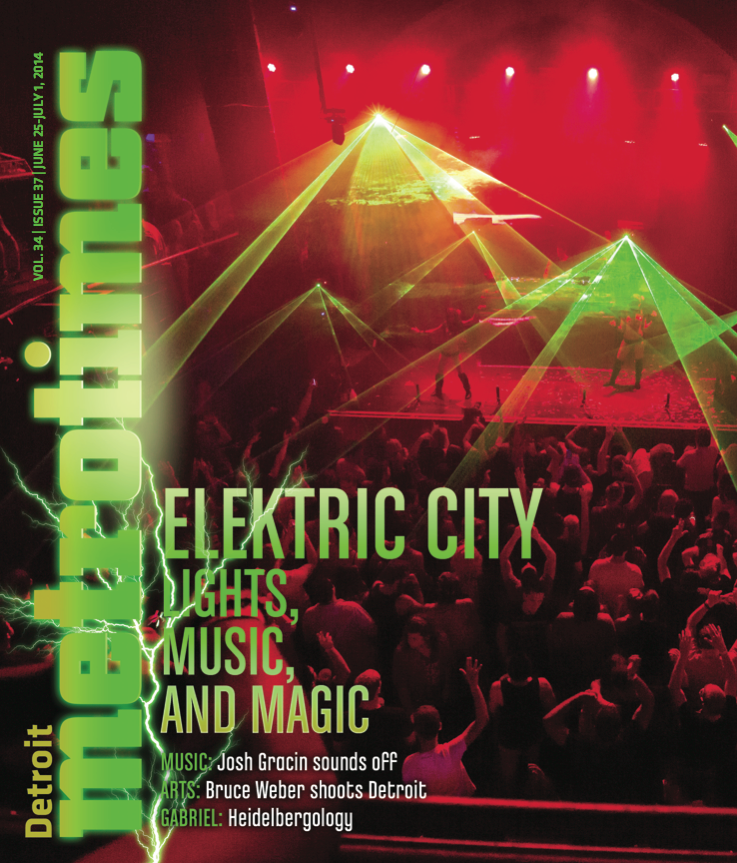 "You'd have to be a fool or a psychopath to place your child into the horror that is Detroit Public Schools" Jack Lessenberry wrote in his June 18 commentary about $4 million which was supposed to fund a Head Start program, that Detroit Public Schools threw away.
Lessenberry's statement is a statement of privilege. Surprisingly, Detroit Public School students and graduates, such as myself, tend to be the most resilient in the nation, if you ask us. When Lessenberry wrote about DPS, he inadvertently ostracized the students, parents, teachers, and graduates who are working to make the system better.
To call the students and parents who chose to stay "fools" or "psychopaths" is equating them to the incompetents in DPS administration. Lessenberry is a journalism professor at Wayne State University. WSU's J-school awards full and partial scholarships to DPS students who maintain good grades. So, are those DPS students who are studying in the J-school now inadequate?
In Detroit, there is a stigma that separates the educated from the undereducated. The "educated" are most likely the ones who are working in Detroit, but most likely live outside of the city or in one of our "progressive" neighborhoods. The undereducated are the ones who are living in Detroit and not competent enough to articulate their dilemmas — If you ask the self-proclaimed "educated" people. The undereducated rely on the resources around them.
"Most of these kids haven't had parents who read to them, took them places, and stimulated their minds," Lessenberry also stated in his piece.
I think Jack Lessenberry is confusing systematic circumstance with systematic corruption of a public entity. Yes, there is a literacy issue. Yes, there is corruption in DPS. No, that doesn't mean parents are not doing their part to stimulate their children's minds.
One thing about Detroiters — we are loyal. Personally, I transferred to DPS after leaving for three years for a school four miles north of Eight Mile Road. I graduated from Detroit School of Arts, and I appreciated every moment.
Before high school, I attended grade school on the east side of Detroit. We never had enough paper for our assignments and, sometimes, not even enough food for lunch. My parents invested into my success. Some of my classmates did not have a parent or guardian to care for them. As a result, I was bullied and harassed for being loved. Sadly, that system of oppression will continue because there are not enough adult mentors expressing love to those students in that environment. That may be the case with other schools within DPS, but it's not fair to say that's the issue in all of our schools.
What makes me want to cry, Mr. Lessenberry, is the fact that an educator such as yourself would rudimentarily stigmatize parents and generalize the students within DPS.
Although it's a tad condescending, I do agree with Lessenberry's statement about the future of our city: "But unless the public schools are fixed, there is really no hope that Detroit will be a real city" — because Detroit cannot prosper with a lack of adequate investment.
So, yes — the most needy do reside in DPS, Lessenberry, but they are also the most needed.

-Gionni Crawford, Metro Times editorial intern
Errata: In our June 18 issue, the illustration in Michael Jackman's "High Summer" should have been attributed to artist Sean Bieri. In our June 25 issue, we misspelled the name of the artist profiled by Kahn Santori Davison; her name is LaShaun Phoenix Kotaran. Also in that issue, in Larry Gabriel's Stir It Up column we got some facts wrong about the Heidelberg Project; the art environment has had six houses burned and the project's office remains in Midtown. They were moving into their new location when it was burned.