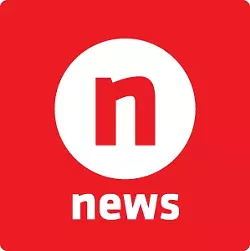 Last week I spent an hour with Wayne County Sheriff Benny Napoleon, probably the odds-on favorite to be the next mayor of Detroit. Napoleon, who has an appealing personality and a ready grin, is a lifelong Detroiter.
He grew up on the tough east side, one of a Baptist preacher's seven kids, before going to Cass Tech. He was selling shoes at Sibley's back in 1975, when he joined the Detroit police force almost on a whim.
Twenty-three years later, he had worked himself up to chief of police. Violent crime declined significantly while Napoleon was chief, something of which he is very proud. When Kwame Kilpatrick was elected mayor, Benny, who had managed to earn two degrees while a policeman, retired from the force to teach and practice law. But law enforcement was in his blood.
He's now Wayne County sheriff, and is looking hard at running for mayor. I asked him why he would want to do that; the city's budget problems seem impossible.
"Because the biggest problem the city faces isn't drugs. It's violent crime," he said. That's why people are leaving, and that exodus is a big reason why the city's revenues have been plummeting.
Since he stepped down as police chief a dozen years ago, the city has lost almost 300,000 people.
"When you ask them why they left, the overwhelming majority of them say, 'To get away from violent crime,'" Napoleon told me. "The residents are our customers, and if you find that you are losing your customers year after year for the same reason, there's no excuse not to fix the problem."
Napoleon thinks he understands crime and how to reduce it better than anyone else.
He has never had to shoot anyone, though, once or twice, back when he was head of the gang squad, he came within seconds "before they decided to comply with my directives."
He's never been shot, either, though bullets have whizzed past him more than once. So why is crime so high in the city?
"Detroit is unique in that its exceptionally high murder rate is directly attributable to the severity of the narcotics trade in the city. A lot of that is retaliation over drug stuff.
"You also have a culture among young people that is confrontational, and a lot of young people are involved in illegal activities, some gangs, some of it neighborhood rivalries."
That's not any different from when he was chief, he said; the same dynamics were there. The difference was that he poured resources into fighting narcotics and gangs. Today, he said with a snort, Mayor Bing is talking about eliminating the gang squad, something that made Napoleon roll his eyes.
Nor is he the only one talking about the need to stop the killing. Since Benny Napoleon left the force, there have been seven police chiefs in 12 years, many of whom quit or were fired over various scandals, sexual and otherwise.
The current interim police chief, Chester Logan, has only been on the job three months, and is in no way a household word. But late last month, he gave an extraordinary speech to an annual "Celebration of Life" banquet the Police Department holds for the relatives of victims of violence.
Chief Logan has even more time in than Napoleon; he joined the force in 1969, and has been there ever since.
The speech he gave was mostly ignored, but ought to have been printed in every Detroit newspaper. For him, it's not just about violence. It's about black-on-black violence.
"Queen Latifah said that the next civil rights movement should be gay marriage. I have nothing against gay marriage, but I got mad. Because I said, 'Why don't we make the next civil rights movement the reduction of black-on-black violence in our major cities?' That should be our singular focus, to stop the madness that's going on in our cities," he said.
Nobody, Logan said, was immune. Months before he joined the force, his brother was shot to death. In October, his wife's nephew was gunned down in a barbershop.
Something else makes Chief Logan mad too. Everyone knows about Trayvon Martin, the Florida teen allegedly killed by a white man. But the chief asked, "Does anybody in here remember who Delric Miller is?" Last February, the baby was killed when someone sprayed his house with an AK-47.
The killer was, however, almost certainly black, and as the chief said, "Nobody demonstrated, our civil rights organizations didn't speak out, you didn't see Al Sharpton come here.
"Why? Why isn't [there] the same rage when we do it? It fills me with rage. Our children, our young men are dying like dogs in the street, and it seems like we are passing it by."
Chester Logan won't be the next mayor of Detroit, however. Benny Napoleon may well be.
But what will that mean?
Odds are that long before the November election, Detroit will be under an emergency manager, meaning that the next mayor will be a figurehead; at best, an adviser.
Napoleon doesn't disagree. He doesn't like the emergency manager concept, and thinks it takes away the citizens' rights to elect the leaders who govern them. But he is also a realist.
Would you still want to be mayor, I asked, if you have to serve under an emergency manager? "Yes, I would," he said.
"Because I would hope that person, [the emergency manager], would be wise enough to make use of my 38 years of law enforcement experience. And at least I would have a seat at the table. Emergency managers are temporary, and I would be there to take over when control was returned to Detroit's citizens." Napoleon acknowledged that he doesn't yet have a complete handle on the city's financial problems.
But he believes he knows how to solve crime, and connect with people. Instead of today's cold war between the mayor and the City Council, "I would be grabbing my coffee cup and going up from the 11th floor to the 13th floor, to sit in their offices and talk." He insists he hasn't yet decided to run; he says he is still assessing whether the money and political support is there.
"If I were to become mayor," he added,
"I wouldn't use it as a stepping stone to anything. This would be it." And if he becomes mayor, his goal is that after he spends his time in office, "I will have left everything I have on the streets of Detroit."
That, after all, is where he's always
been from.
Happy birthday, Tricky Dick: Today would have been the 100th birthday of the man Michael Moore calls "our last liberal president." That would be the guy who created the Environmental Protection Agency, the Consumer Product Safety Commission, and OSHA, the Occupational Safety and Health Administration, to oversee conditions in the workplace.
He also re-established a relationship with China, cut military spending by a third, and signed major arms control treaties. He created Title IX, which was meant to assure equality in women's sports, and expanded food stamps and welfare.
So who was he? None other than Richard Nixon, the paranoid people-hater who had to resign from office in 1974 after his bizarre habit of bugging himself proved that he illegally participated in a conspiracy to cover up bugging the Democrats.
These days, Nixon is remembered mainly for his evil deeds. But when you look at his domestic record, you can't help but wish President Obama was a little more like Richard Nixon.
Jack Lessenberry opines weekly for Metro Times. Contact him at l[email protected]