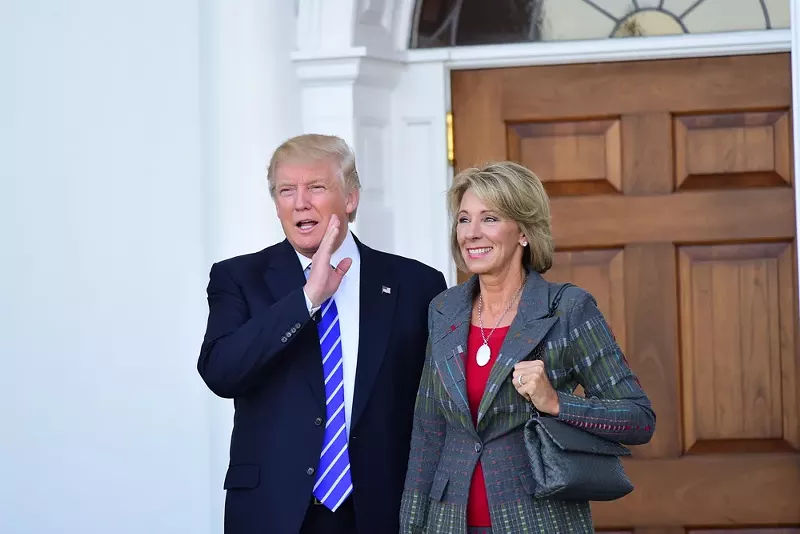 U.S. education secretary Betsy DeVos, a woman with
zero qualifications to run the country's education department
, recently completed her first year helming the office. Unsurprisingly, teachers around the country think she did a pretty shitty job.
The woman — or more likely someone on her
very
competent staff — did
famously misspell the name of her own fucking department
, after all.
According to a report in the
Detroit Free Press
, several teachers groups delivered report cards (very clever, you guys) to DeVos' place of work and they all gave her the F's she deserves.
Because while did she not only openly admit that she's
not very familiar with mathematics
, she also disgraced the name of
Ms. Frizzle
, and repeatedly
tweeted really stupid tweets
. Just when we start to feel sort of bad for this buffoon of a woman, we remember that her brother, Erik Prince,
reportedly coordinated a meeting between Trump and the Kremlin
before the 2017 inauguration.
Of course, DeVos is quite proud of all this work. She told
Education Week
, "Some of the most important work we've done in this first year has been around the area of overreach and rolling back the extended footprint of this department to a significant extent."
Heavens to Betsy.