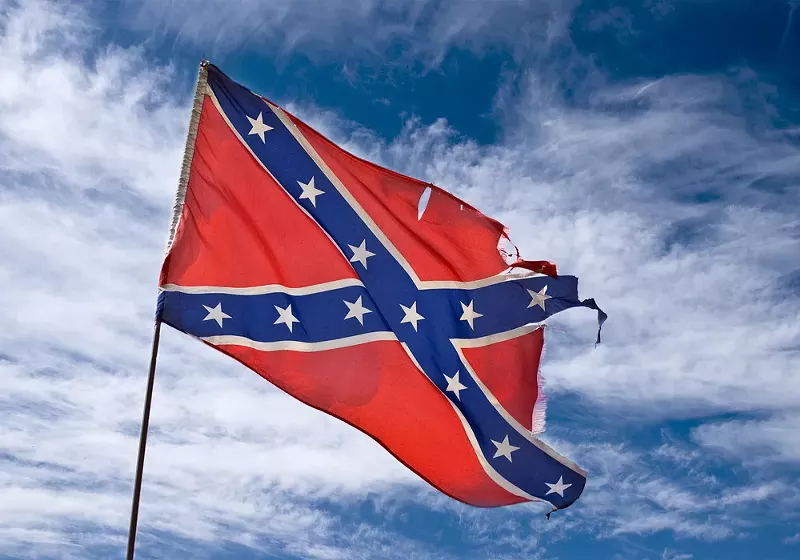 A man holding a large Confederate flag and a sign that reads, "Black Lives Don't Matter," outside a Lincoln Park
courthouse
Friday was subjected to threats and counter-protests.
But it turns out, 54-year-old Brad Peterson, whose face and hands were covered, is not another racist white man spewing hate.
He's black and Indian, and he was trying to call attention to racial discrimination after he was charged with assaulting a police officer in April 2017,
according to the News Herald
. Peterson said he has evidence that the officer admitted he was never assaulted.
To passers-by, counter-protesters and many people on social media, Peterson appeared to be a hate-mongering racist. But his intention was to show that black lives often don't matter to police.
"If the police
wasn't
standing there I would've ordered a couple of chilly dogs from A&W and launched em at his ass," one Facebook user wrote, seemingly unaware of the protester's intentions.
But some people got the message.
"He's saying this how the white ppl view us," Kalikiid Tre wrote on Facebook. "He
bringing
attention to racism and how they view us. Wake up Black ppl Stay woke."
Stay on top of Detroit news and views. Sign up for our weekly issue newsletter delivered each Wednesday.