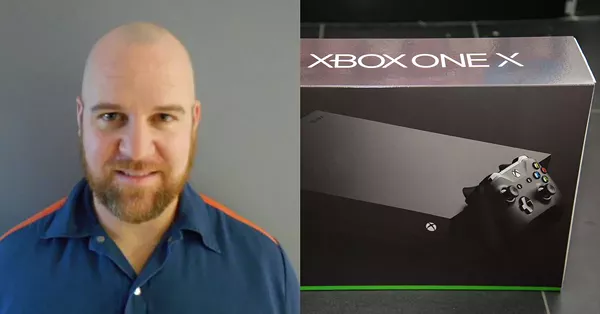 Man, sometimes these headlines are so banally dystopian that it makes
Black Mirror
seem quaint and obsolete, but here we go: A Michigan inmate convicted of murdering his wife has reportedly led investigators to the site of her body in exchange for an Xbox.
Douglas Stewart was convicted in 2011 for killing his wife, Venus. Apparently, after eight years in the slammer, Stewart finally agreed to tell investigators where he buried her body so he could play video games. On Monday, Stewart led investigators to a site in a wooded area in Wakeshma Township in Kalamazoo County near the alleged site of the murder at Venus' parent's house. Sure enough, a body was uncovered in a 5-foot hole; it is currently being identified.
"He really showed no emotion — he was pretty matter-of-fact," St. Joseph County Prosecutor John McDonough told
The Detroit Free Press
. "He walked the detectives right to where it was and there it was."
Folks, this might be a strong contender for Peak Shitty Man. There's just something too bleak about a man murdering his wife and confessing about it so that he can spend the rest of his days behind bars playing video games.
Stay on top of Detroit news and views. Sign up for our weekly issue newsletter delivered each Wednesday.