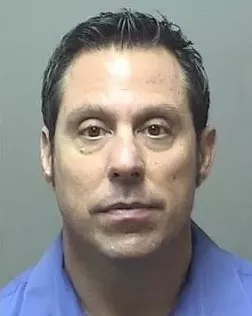 Property owners in the City of Inkster will pay additional taxes to cover another settlement involving alleged police brutality.
William Melendez — a former Inkster officer, also known as "RoboCop,"
who's currently awaiting trial on charges related to the rough arrest of Detroit native Floyd Dent
— is tied to both settlements.
Last month, city officials announced they reached a $1.4 million settlement with Dent, whose arrest over a traffic violation by Melendez was captured on a patrol cam. In the video, Melendez is shown repeatedly punching Dent in the head, and another officer Tasers him three times. All charges filed against Dent have since been dismissed after Wayne County Prosecutor Kym Worthy announced her office would prosecute Melendez over the incident.
Separately, the city will pay resident DeShawn Acklin from his 2011 arrest. Acklin's lawsuit says Melendez choked him until he lost consciousness. In one court filing, Acklin stated he "succumbed to the pain and lack of oxygen and passed out while defecating on himself." Acklin spent three days in jail, according to the lawsuit, and he was never charged with a crime.
In order to pay for each settlement, Inkster officials have said they'll levy an additional millage on property owners. The city will levy a total of 6.92 additional mills on resident's summer tax bills to cover the costs, according to the
Detroit Free Press
,
which first reported the settlement Thursday
.