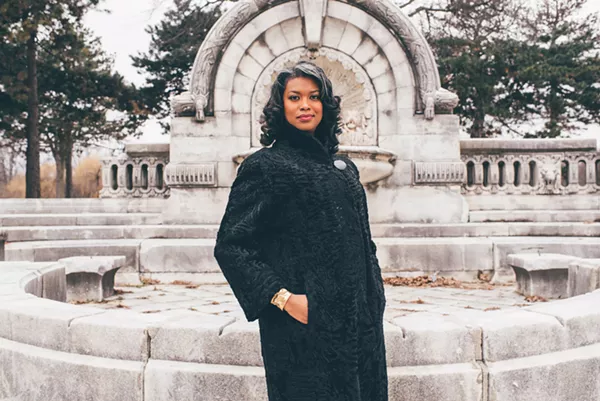 Updated 9:32 a.m., Thursday, May 4:
According to the campaign, LaFleur was ineligible for the ballot not because of a failure to collect 500 valid signatures but because she had not established residency by the deadline. The campaign released the following statement:
Although Ingrid was born and raised in Detroit and has lived and worked here for the past seven years, the city determines residency based on voter registration. She registered to vote in Detroit on May 18, 2016. The 500 valid signatures from registered Detroit voters was due on April 25, 24 days before LaFleur would have established residency.
Originally posted 12:26 p.m. on Wednesday, May 3:
Detroit mayoral candidate Ingrid LaFleur will not appear on the Detroit mayoral primary ballot on Aug. 8, though she says she is still running as a write-in candidate.
The arts advocate, community organizer, and Afrotopia founder announced her candidacy in February. To get on the ballot, LaFleur had to submit a petition with 500 valid signatures by April 25. However, it's not far-fetched for a write-in candidate to still win a primary.
Look at Mayor Mike Duggan. In 2013, Duggan was removed from the primary ballot after it was determined he had not been registered as a Detroit voter for a long enough time before submitting his petition signatures (he moved from Livonia in 2012; if he waited two more weeks to file he would have qualified and still made the deadline). Nevertheless, he ran a successful write-in campaign (complete with billboards and
a jingle
) and managed to win enough votes in the primary to appear on general election ballot.
LaFleur posted the news on
her Facebook page
on Tuesday. "Many of you have already assured me of your support and have encouraged me to continue, thank you," she wrote. "That is the kind of support that tells me we have just begun."