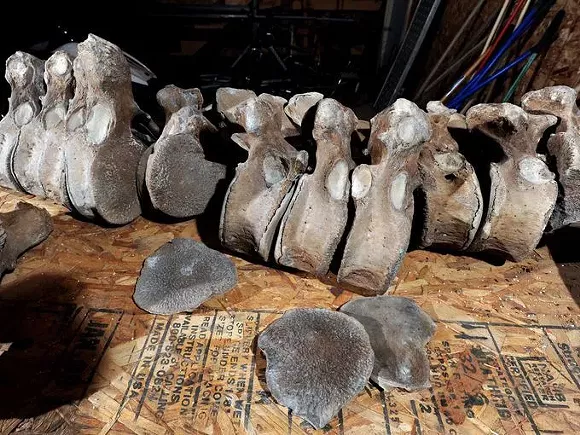 In case you missed the latest holy shit moment in Michigan archaeology news, we'll recap:
A Bellevue, Mich. contractor recently discovered the remains of a massive Ice Age mammal while he was working in his neighbor's backyard.
At first the duo suspected they'd unearthed some type of dinosaur, but four days of digging revealed the bones of a 37-year-old male mastodon, predicted to have lived between 10,000 and 14,000 years ago.
"Preliminary examination indicates that the animal may have been butchered by humans," University of Michigan's paleontologist Daniel Fisher told
MLive
about the find. "The scientific value is really the new perspective, the new information, that specimens like these can bring," he also said.
The pair who made the discovery, Daniel LaPoint Jr. and Eric Witzke, told the Lansing State Journal they plan to keep a few of the bones for themselves, but donate the rest to the University of Michigan Museum of Paleontology.
Want to see the find for yourself? Head over to the
Lansing State Journal
for some seriously cool pictures.