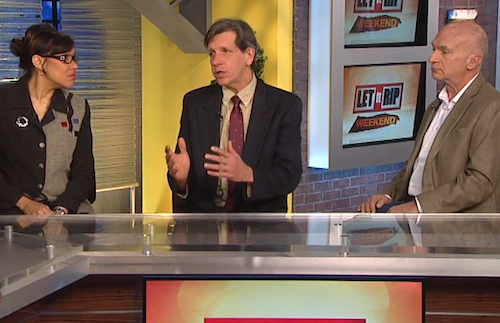 Over the years, we've made some fun of 'Let It Rip.' Particularly of the title, which conjures an eruption of flatulence, though it's often an an apt metaphor for the outbursts of Detroit's political class.
But the latest from the show is worth watching
, if only to hear Flint Mayor Karen Weaver and former
MT
news editor Curt Guyette sound off on the topic. As well as ...
• To learn that the $1.5 billion figure put forward as the cost of the Flint water crisis is only for infrastructure, and doesn't include aid for lead-poisoned people.
• To hear Curt Guyette repeat an estimate that there are 10 million lead service lines in the country.
• To see the Michigan National Guard dropping off Star Wars-branded water.
• To see Charlie Langton's face while Weaver discusses the quality of the water