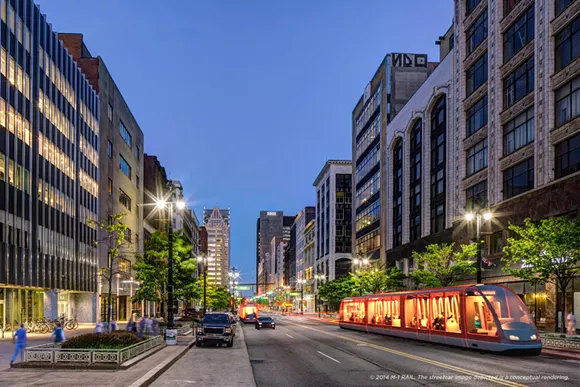 Pack some patience before you head out the door this weekend: I-94 will be closed at Woodward in Detroit so the Michigan Department of Transportation (MDOT) can demolish a bridge over the freeway.
MDOT says the project pertains to the ongoing M-1 Rail streetcar project, where crews have been steadfastly rebuilding Woodward to facilitate the 3.3-mile transit system along the corridor. The demolition will close I-94 between M-10 (the Lodge Freway) and I-75, as well as accompanying ramps from 9 p.m. Friday to 5 a.m. Monday.
Traffic will be detoured as follows:
— motorists heading along eastbound I-94 will have to shift onto southbound M-10, to northbound I-75, before heading back onto eastbound I-94
— anyone heading in the opposite direction will detour to southbound I-75, onward to M-10 northbound, back to westbound I-94
In addition, the westbound I-94 ramp to Beaubien and Woodward will be closed, along with the Chene Street ramp. The northbound and southbound M-10 ramps to eastbound I-94 will be closed and detoured to northbound I-75.
Finally, northbound and southbound I-75 ramps to westbound I-94 will be closed and detoured to Davison and the Lodge, respectively. Eastbound and Westbound I-96 ramps to I-94 will be closed and detoured to northbound I-75 and the Joy Road exit back to eastbound I-96, respectively.
M-1 Rail, in case you've been living off the grid since George W. Bush was president, is
a $137 million streetcar system
that's expected to be operational in late 2016.