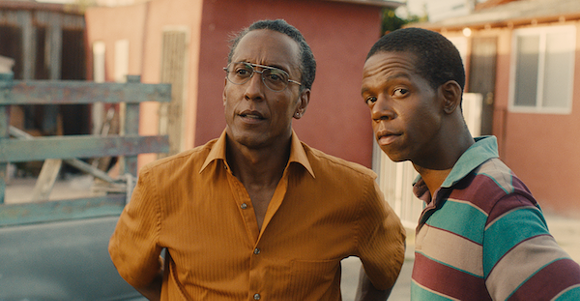 Was it just us, or did black film in 2016 look way, way more interesting than it has in recent years?
Of course, a lot of what came out was to be expected, including this year's "Madea movie" (
Boo! A Madea Halloween
) as well as other box-office hits, such as
Ride Along 2
and
Central Intelligence
. Also, any year will have films that are practically tailor-made to inspire African-American audiences, uplifting films such as throwback romance
Southside with You
or Africanx biopic
Queen of Katwe
.
But what a lot of other, even headier material came out in 2016! From the challenging historical drama
Birth of a Nation
to faithful film adaptation of solid black repertoire
Fences
to tale of American history that should be more widely acknowledged
Hidden Figures
. Even a complex and moody cinematographic masterpiece like
Moonlight
found itself an appreciative audience.
But that's not all. Even as 2017 goes into full swing, there's at least one more black film from 2016 worth looking over:
Hunter Gatherer
. It's the directorial debut of Josh Locy, and it stars Andre Royo, perhaps best known for his portrayal of troubled junkie Bubbles on
The Wire
.
Royo stars as Ashley Douglas, an unreasonably optimistic man who just got out of prison. He waltzes back into his old Los Angeles neighborhood expecting everything to be just as it was. But everybody has moved on with their lives, including his girlfriend. He befriends a fellow loner and they embark on a partnership.

You can see it at 6:15 p.m. on Jan. 13, 16, and 19, and at 8:15 p.m. on Jan. 14, 1, and 18, at Cinema Detroit, 4126 Third St., Detroit; 313-482-9028; $9; [email protected]