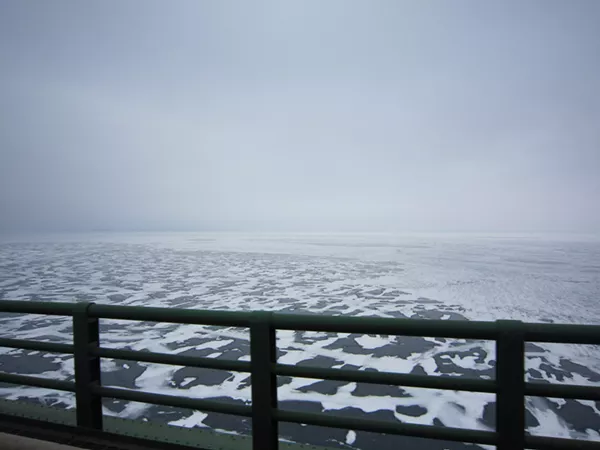 A pair of damaged power cables running under the Straits of Mackinac have sent more than 500 gallons of a synthetic oil into the waters connecting Lake Michigan and Lake Huron, with chance for a total of more than 4,000 gallons of oil to leak.
The cables, owned by the American Transmission Company, began leaching the possibly toxic dielectric oil Sunday night and have since been shut down, the utility says. At last check, ATC was trying to pull the remaining oil from the lines without spilling any more.
The company and Michigan Department of Environmental Quality say they're investigating what caused the lines to leak, though icy waters are making it difficult.
MDEQ says there's no immediate public health threat. A news release from the agency says dielectric fluid functions as an electrical insulation and as a coolant. A district supervisor with MDEQ told the
Detroit Free Press
that the leaked coolant is known to be highly toxic to at least one type of aquatic insect but is considered less of a threat to fish.
The maximum potential for the spill is more than 4,000 gallons, a Wednesday news release from the Coast Guard said.
Stay on top of Detroit news and views. Sign up for our weekly issue newsletter delivered each Wednesday.