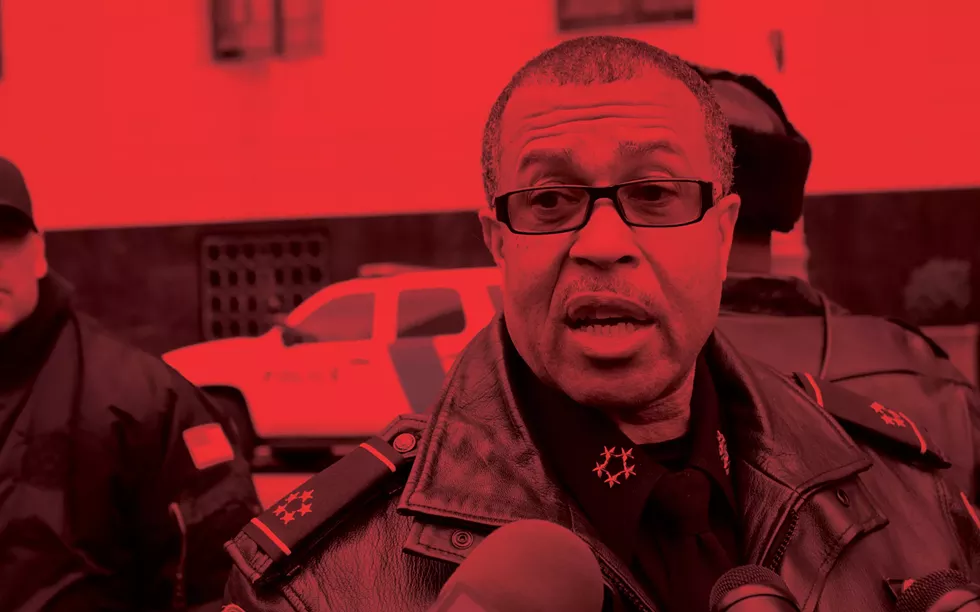 In March 1991, the nation watched in horror as TV stations looped footage of mostly white Los Angeles police officers savagely beating Rodney King, a Black man.
For many minority Angelenos, the incident came as less of a surprise: Frustrated community leaders detailed how the beating represented the culmination of the vicious and terrifying 13-year reign of white Los Angeles Police Chief Daryl Gates, who downplayed it as an aberration.
But the controversy didn't just highlight the LAPD's strained relationship with minority communities — it also exposed racial tension simmering within the department. Minority officers alleged they faced frequent death threats from white coworkers who sent their messages with a noose, Ku Klux Klan calling card, and chalk body outline. They endured racial slurs like "monkey" or "burrito man," and were routinely denied promotions by an almost exclusively white command staff — a claim supported by a state investigation.
For a moment, it seemed that King could jolt the department into confronting its internal friction. However, charges of systemic racism were downplayed by several Black officers, including one who held a key position and the media's attention: Sgt. James E. Craig, Jr.
"I believe that there are individuals who have racist attitudes, but racism is not widespread throughout the department," Craig told reporters weeks after the beating. As president of the Oscar Joel Bryant Foundation, which represented 500 Black officers, his comments carried weight.
"The opportunity for a Black to be promoted in this department is as good as it can be," he said. "We believe that during the last 13 years, the chief has provided strong leadership."
The controversial statement prompted many Oscar Joel Bryant members to quit the foundation, and a subsequent series of discrimination suits filed against the department and its union branded the LAPD "a bastion of white supremacy." But backing the controversial chief with comments printed in newspapers across the country appeared to pay dividends for Craig's career: He quickly rose through the ranks, and within a decade became one of few Black LAPD officers to make captain.
Had he spoken out about racial discrimination like others, then "it probably would have been a lot more difficult to get promoted," said Jody Stiger, the current head of the Oscar Joel Bryant Foundation. "He's definitely a politician. He was a politician here, and it's expanded since he's been in Detroit."
A PR master is born
Craig's handling of the tense 1991 moment marked the debut of a public-relations master who, in one deft stroke, could protect a struggling department's image and advance his own career.
Over the next 30 years, his finely tuned media instincts and propensity for cultivating grassroots support in minority communities shielded him from controversies that would have felled less politically gifted chiefs — like Gates in L.A., who was forced out after King — and eventually positioned him as a Republican gubernatorial front-runner in Michigan, a state of 10 million people.
During his tenure as Detroit's police chief, Craig regularly convinced residents of success where statistics suggested failure, including on his main charge: crime.
Detroit remains the nation's most violent big city, per the FBI, just as it was when Craig arrived in 2013. He leaves his post amid a crushing surge of violence in which multi-casualty shootings make headlines almost weekly. Quality-of-life issues persist, like an unchecked drag-racing problem that has taken lives and hurt livelihoods.
"In the end the citizens didn't benefit, but it goes to show, ultimately, people don't care about stats," said Ricardo Moore, a former Detroit police lieutenant who served on the department's oversight board from 2013-2017. "If they see you on TV, you're credible. And now he's a contender to be governor and it's like, are we into substance or are we into style? And I think we're into style."
Former police officers and observers in Detroit, Cincinnati, and L.A., the three cities where Craig has spent most of his career, say his intensive community outreach operations were partly driven by political ambition. Though these operations yielded mixed results on crime, the media still mostly lionized him with years of favorable profiles and coverage.
By the time he retired, Craig was doing much more than just dictating the narratives around the DPD — he was directing an elaborate and effective PR production centered on his newly developed culture warrior persona, transforming him into a conservative media darling.

tweet this
Craig declined to be interviewed for this story, but he's repeatedly explained the rationale for his vigorous PR campaigning: "You must control the message," he told the Free Press in 2017. "And one thing that we've done very well is, we do tell our story. If we don't tell the story, someone else will tell the story for you."
By the time he retired as chief in June, Craig was doing much more than just dictating the narratives around the DPD — he was directing an elaborate and effective PR production centered on his newly developed culture warrior persona, transforming him into a conservative media darling.
His post-George Floyd defense of the nation's cops and right-wing ideology on Fox News showcased his visceral political appeal, and just as his 1991 post-King defense of the LAPD boosted his value to superiors, he drew the attention of former President Donald Trump and other prominent GOP figures.
But with Craig's record on crime reduction mixed, the question is: On what achievements is the former chief running? For some supporters, statistics don't tell Craig's whole story.
"I can't say if Chief increased or decreased crime, but he never shied away from doing things to address it," said Detroit police officer Baron Coleman. "The man cared."
Operation Hammer
A product of Detroit's working class, Craig was born in 1956 to a military police-turned Detroit reserve officer and a mother who earned two degrees, one in education, from Wayne State University. The couple raised Craig and his four younger siblings in an 800-square-foot brick bungalow on the city's west side.
Craig began his 44-year career in law enforcement shortly after graduating from Cass Technical High School with a focus in automotive services, the beneficiary of an affirmative-action program intended to integrate the Detroit Police Department. It was an opportunity that had eluded his father, Craig Sr., who was tasked with responding to the 1967 riots in an auxiliary capacity, but not permitted to join full-time what was then an approximately 95 percent white force. The younger Craig said he experienced racial bias early on the job, when his partner, a white department veteran, told him not to touch anything and "just sit there and be Black." He stuck it out on the advice of his father, who encouraged him to change the profession from the inside.
Though he's guarded additional details of his personal life, Craig has been married four times to three different women and has an adult daughter and son, hip-hop artist OVO James Craig, but sources say he's close with only his daughter. Court records show he filed for personal bankruptcy twice, while a ranking officer in Los Angeles in the 1990s. He now appears to live within the means of what was a $225,000 salary in Detroit, in a McMansion valued at $900,000 and safely tucked in one of the city's few gated communities.
Before returning home as chief in 2013, Craig held the reins at departments in Portland, Maine, and Cincinnati, but largely cut his teeth in Los Angeles in the 1980s and '90s, absorbing management strategies that critics and supporters alike say he imported to Detroit, for better or worse.
Described by community leaders at the time as a "paramilitary force" that preyed on minorities, the LAPD disproportionately killed Black people and, during the two-year-long "Operation Hammer," carried out mass sweeps that rounded up tens of thousands of largely minority men who frequently weren't convicted of crimes. In an infamous episode several years before King, 80 LAPD cops swarmed a Dalton Avenue apartment building looking for drugs. Officers tore apart civilians' homes, smashing furniture, toilets, appliances, and mirrors, and spray-painting "LAPD rules" on the walls. Elderly Black residents reported that they were assaulted by officers, and the raid left 22 innocent people homeless, netting only a small amount of drugs.
Among those who promoted Craig at the LAPD and served as his mentor was Bill Bratton, a former New York City and Los Angeles chief reviled by many in minority communities in both cities. He crafted policies that largely targeted people of color, though some also viewed him as a reformer.
But post-King, the LAPD sought to repair relationships with minority communities, and officers who served with Craig say he was among its ambassadors. City council and the media recognized his efforts, which included partnerships with community-based gang-intervention groups that officials said reduced violence.
"He was very community-oriented [and] would think outside the box," said Fred Starkey, a retired officer who served under Craig in Los Angeles.
By 2011, Craig took over in Cincinnati, where he was popular with the public but stirred up more racial controversy. By the end of his two-year stint, the Sentinel Police Officers Association, which represented Black officers, issued a vote of no confidence, alleging that the department's disciplinary apparatus went easier on white cops, and the number of Black and women officers in the command staff dropped.
Moreover, Craig was too focused on "being loved by the citizens," the Sentinel wrote in 2013. His community outreach efforts seemed at least partially politically motivated and yielded mixed results on crime, the Sentinel's then-president, Phill Black, said earlier this year. At the time, Craig privately mulled a run for mayor of Cincinnati, and was so beloved by the business community that it pulled together a pot of money to convince him to stay when he was offered the chief's job in Detroit.
"When statistics show that those changes you made haven't affected the criminal side, then people need to look at why you made all those changes and you got community support, but the crime hasn't changed," Black said.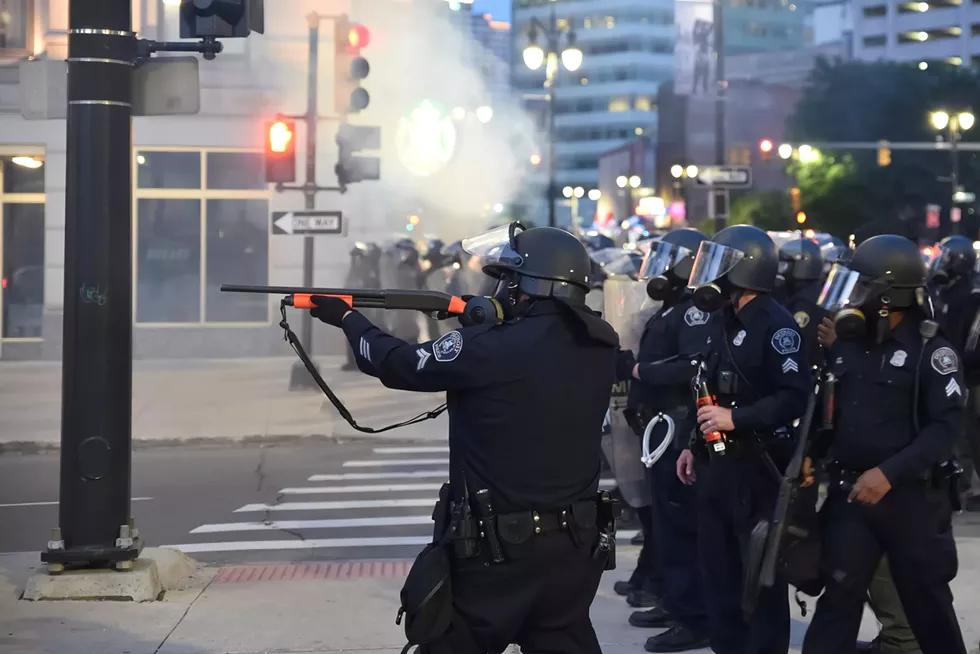 Back home
Craig returned to Detroit in 2013 with his hometown on the cusp of the nation's largest-ever municipal bankruptcy and a new title that owed to the decline: police chief. Appointed to the role by former Detroit Emergency Manager Kevyn Orr, who was installed by then-Gov. Rick Snyder with the power to supersede democratically elected leaders, Craig inherited a struggling department.
Starting salaries for officers had fallen to a paltry $30,000 with Detroit ranked the most dangerous major city in the country for the fifth year in a row. Crime response was abysmal, giving one reporter who showed up to the scene of a home invasion enough time to take a bubble bath, read to the victim's grandkids, and twice hit a drive-thru before police arrived. The department, still under federal oversight, had cycled through five chiefs in as many years, with two forced out after affairs with the same subordinate.
Craig's arrival marked a turning point. With resources freed up by bankruptcy and his path cleared of obstacles like an elected oversight board and fixed union contract, he ushered in a series of reforms that boosted morale and signaled change to residents, raising officer pay, putting an end to unpopular 12-hour shifts, and reclassifying high-level emergencies to bring response times in line with the national average.
But his outsider status and subsequent restructuring of the department made him a polarizing figure. Disgruntled subordinates described a thin-skinned egoist who surrounded himself with unquestioning loyalists and promoted a culture of favoritism that sidelined longtime ranking officers. Incidents like the punishment of a lieutenant and commander who exposed rampant overtime fraud that involved the step-brother of a Craig deputy, David LeValley, fueled accusations of nepotism.
By contrast, those in Craig's good graces say he was a problem-solver who motivated officers and created a sense of family, establishing what former deputy chief Reneé Hall called a "world-class leadership team" by elevating "forward-thinking" officers over those who might be stuck in old ways. Hall is among a handful of Craig's top brass, many of them women, who've gone on to lead departments in the suburbs and major cities around the country.
Though Craig had equal parts loyalists and detractors within the department, his canny public relations instincts helped him avoid the same turbulence in the community and maintain power longer than nearly all of his modern-day predecessors.
'The biggest NPO'
When asked upon retirement what he was most proud of, Craig cited a community relations apparatus of which he was ultimately at the center.
At the core of community policing is the notion that people are more likely to obey the law "when they believe that those enforcing it have authority that is perceived as legitimate." And so, as national outcry over the high-profile police killings of unarmed Black men reached a crescendo, winning over Detroiters became central to Craig's approach, helping imbue a department under federal oversight for excessive use of force and illegally detaining witnesses with an aura of transparency and accessibility.
Inspired by a position he held in L.A., Craig designated about 60 so-called Neighborhood Police Officers (NPOs) to attend community meetings, walk the beat, and address non-emergency issues proactively and non-punitively when possible — like chopping down an elderly woman's overgrown bushes, where a rape occurred, rather than issuing her a ticket. The officers served as ambassadors for the department's goodwill, helping coordinate clothing, school supply, and turkey giveaways, and hosting "trunk or treat" events so kids could pull candy from police cars on Halloween rather than go door-to-door in unsafe neighborhoods.
Craig himself was the "biggest NPO [the department] ever had," said neighborhood police officer Baron Coleman, regularly visiting barbershops, restaurants, or grocery stores to glad-hand residents — not unlike a retail politician — and appearing before news cameras so frequently he earned the nickname "Hollywood." Though his goal was ostensibly to brief the public of the goings-on of the department, Craig loves the limelight and can play different parts, shifting easily between commanding and charismatic. He could be in full cop mode at a press conference — serious, stern, putting criminals on notice; or in party mode at a social function — grinning and dancing center stage to the Ying Yang Twins, rocking a move popularized by a local rapper killed in gang-related violence. In or out of uniform, he dresses stylishly, in horn-rimmed glasses and fashion-forward accents like suede shoes or a leather bomber jacket with fur trim.
At Christmas, he'd wear a red hat to play Santa, giving toys to kids in need with news crews on hand to amplify the benevolence. Once, he took a stack of cash on the road to give to drivers and passengers expecting tickets, among them a woman who had run a stop sign with a car full of children. Instead of a $90 citation, Craig passed her a $100 bill, along with one for each child, according to Coleman, who witnessed the giveaway.
"The citizens would talk to us as if they knew Craig personally, and I think he knew how to capitalize on that," said Ira Todd, a recently retired longtime detective with the department. "I'd see people out on the job, and they'd be like, 'Tell James I say 'hi,' that's my boy!'
"He knew if he got the community behind him, everything else would fall into place."
Craig deftly handled the darker side of community relations, too, proffering swift explanations for killings by officers and promising thorough investigations. Twice he was credited with defusing tensions following law-enforcement shootings eventually deemed justifiable by the Wayne County Prosecutor's Office.
In 2015, his measured response to protesters who gathered over the killing of 20-year-old Terrance Kellom by an Immigration and Customs Enforcement agent earned a place in a generally flattering profile published by Bridge Michigan the following year, with the online magazine noting, "That night, Baltimore was burning. Detroit was calm."
Craig told the crowd that Kellom brandished a hammer, though a Detroit police officer present during the incident later said he couldn't recall whether the young man was holding anything when he was shot to death.
Operation Hammer 2.0
As Craig extended $100 bills with one hand, he held his other in a fist, adopting crime-fighting strategies criticized as antiquated attacks on the poor.
Within months of his return to Detroit, Craig orchestrated a paramilitary-style raid unlike any the city had seen in decades — a potent display of the force's newfound zeal for crime-fighting. The opening salvo of Operation Restore Order deployed 150 officers from multiple agencies to a Jefferson Avenue apartment complex where, aided by an armored truck, helicopters, and what one attorney called a "blanket search warrant," they busted down doors with guns drawn and, in turn, drew comparisons to an army invasion.
"This starts the wave of what the new DPD is all about," Craig told the media invited to cover the afternoon event. The sweeps would continue on a near-monthly basis for almost two years.
The Colony Arms Apartments were notorious; police said they had received 600 calls from the building in the prior year alone. But while Craig said the raids aimed to curtail violence, 21 of the 30 people arrested at the complex were wanted on traffic warrants, a Metro Times investigation found — one, a woman in her 60s known as Ms. Peaches with an offense dating back some years, no longer even drove. Another — a mother eight months pregnant with a fourth child — had called police about problems in the building to no avail in the years leading up to the crackdown, according to her boyfriend. She was reportedly swept up for failing to appear in court in Macomb County for possessing less than a gram of marijuana, and required medical attention upon release. Neither she nor the eight others arrested that day for higher-level offenses were ever convicted, MT found in its follow-up. The department did seem to proffer an apology, however, reportedly coming to her door two days later with a $500 Target gift card.
As the police killings of Eric Garner, who was stopped for selling loose cigarettes in New York, and Mike Brown, who was stopped for jaywalking in Ferguson, Missouri, prompted police forces in larger, more progressive cities to move away from pursuing minor offenses, Craig was leaning into the practice, following months of consultation with the conservative Manhattan Institute for Policy Research, a leading proponent of so-called "broken windows" policing.
The theory posits that disorder sets the stage for more serious crimes. And so, Craig, with backing from a mayor and emergency financial manager intent on overhauling the city's image, elevated nuisance crimes to a top-five priority in an effort to bring about quality-of-life improvements and dispel what one official called a "mindset that, 'You can get away with it in Detroit.'"
The broader crackdown targeted scrappers, illegal dumpers, graffiti writers, and, more controversially, sex workers and business owners who failed to keep up appearances. Convenience-store owners were issued or threatened with citations for a lack of cleanliness, selling loose cigarettes, and, in at least one case, allowing a down-on-his-luck employee to live inside. Seemingly law-abiding citizens shouldered the burden, too; a Guardian article on the new approach featured a young Black entrepreneur who was forced to pay $1,500 in tickets and fees for riding a motorized tricycle and a Black teenage girl who said she was inexplicably searched for drugs as she walked home from school. The officers, both white, reportedly found her bag filled with books.
While "broken windows" is a facet of community policing notable for its focus on nuisance crimes that plague residents in poorer areas, experts say such broad-level enforcement can be a double-whammy, exposing those who already live in unsafe environments to crackdowns for fairly benign offenses. And in Detroit, where one in three people live in poverty, "that's a really intense burden, because a lot of that low-level stuff comes with fiscal penalties," said Jesse Jannetta, a senior policy fellow in the Justice Policy Center at the Urban Institute.
What's more, the strategy doesn't even promise less crime. Leading studies have found that difficult to measure, with potential benefits jeopardized by "damage to citizen perceptions of the legitimacy of police."
While crime fell during this period in Detroit, department statistics show, the reductions were only slightly better than those observed over the prior half-decade, and coincided with additional changes in the city's post-bankruptcy landscape. The department's stats would also eventually be called into question when those presented by Craig for 2016 showed a 5 percent decline in violent crime while those from the FBI showed a 16 percent increase.
Operation Restore Order, specifically, resulted in at least 1,200 arrests but did not lead to an appreciable uptick in prosecutions, the Wayne County Prosecutor's Office told Metro Times. And crime persisted at Colony Arms, according to an employee of the building's management company, who reportedly wrote to police months later that "The criminals here are out of control and the raid did NOTHING to stop them."
Still, Craig maintained the efforts succeeded as a deterrent, and residents who escaped penalty appeared to share this sentiment — their enthusiasm a testament to how well the new chief understood his audience. Recounting the first raid years later, he described "the image that stood out to me."
"Residents cheering," Craig told Detroit Public Television over flashing images of the hulking brick apartment complex. "One middle-aged woman came out, fell to her knees and looked to the sky and said 'thank God the Detroit police are here.' That's how you build a capital of trust," he said. Even a lawyer representing a man arrested at Colony Arms approved, telling MT, "You have to be able to show people you're knocking down doors."
Stiger, Craig's successor at Oscar Joel Bryant in L.A., said he wasn't surprised by Craig's reliance on these tactics, as they were the hallmarks of L.A. policing when Craig came up in the ranks. Though Stiger said L.A. has long abandoned the approach because "it ultimately turns into stop-and-frisk," he also wasn't surprised Detroiters seemed generally supportive.
"There's a misnomer that Black people are very progressive, but really Black people are very conservative, especially the more educated and more wealthy," said Stiger. "At the end of the day, there's not a huge backlash because the people with influence don't live in the socio-economically challenged areas where Black and brown people are disproportionately stopped, shot at, etc."
Two years into the effort in late 2015, Craig's approval ratings stood at 75 percent — 15 points higher than Mayor Mike Duggan's — and soon after, Duggan would designate Craig his deputy mayor.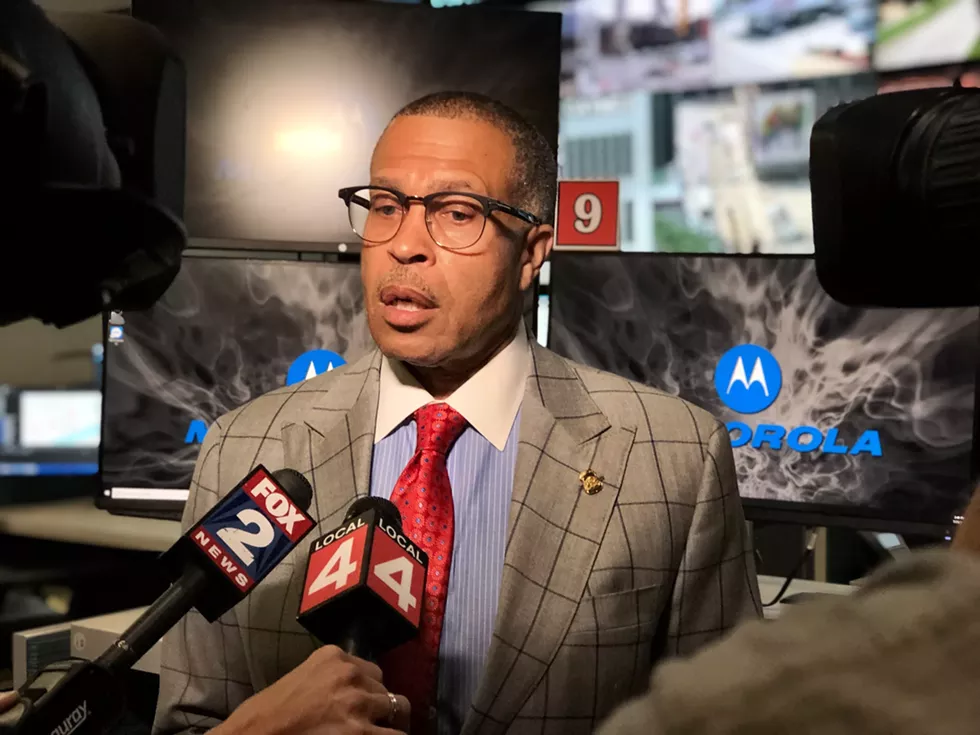 Controversial tech
Though Craig boasted the department had become more data-driven under his watch, a reliance on controversial tools and strategies without concrete evidence that their benefits outweighed the costs would emerge as a recurring theme.
Nowhere is this more evident than the department's Real Time Crime Center — a futuristic, windowless room inside Detroit Public Safety Headquarters where computer monitors and big screens beam high-definition footage from a vast, citywide surveillance camera network. Opened in 2017, it's the nerve center for Project Green Light and its complementing facial-recognition technology, which allows officers to quickly cross-reference suspect images with a database containing tens of millions of mug shots, driver's license, social media, and other photos.
As Craig's DPD quietly phased out Operation Restore Order, it pivoted to these technologies to boost productivity in the face of a stubborn personnel shortage driven by higher pay and safer conditions offered by departments in the suburbs. But both proved controversial: Project Green Light for its unproven benefits and potential for civil rights abuses, and facial recognition for resulting in the wrongful arrests of at least two Black men who are now suing the department.
Though the department contends the tools "assist" in dozens of investigations each year, how many cases they've actually helped solve is unknown, as it nor the prosecutor's office appear to keep track of the number that result in charges.
Still, Craig has doubled down on both, undeterred. Last September, he won council approval to extend the department's facial recognition technology contract, misleadingly promising that a new policy would prevent future problems even though he'd previously insisted its safeguards were already in place. And he continued to encourage businesses to take on the approximately $5,000 and monthly costs to join Project Green Light, repeatedly citing dubious evidence he claims shows it's responsible for crime reductions, particularly a 40-percent decline in the rate of carjackings since 2016.
The messaging appears to have been effective. Project Green Light continues to grow, and residents' faith in the camera network is so strong that some have staged demonstrations to push businesses to join. Business owners, meanwhile, have said they risk losing customers without the perceived security.
"The Duggan and Craig PR machine has been meticulous in tapping into the worst fears … of people who've been disinvested in and are looking for some semblance of hope," Tawana Petty, a Detroiter and national organizing director for Data for Black Lives, said of mass surveillance in the city. "But it's not safety they're providing it's the perception that they're pursuing the goal of safety, which is all they need to stay in power."
Policing, of course, requires trying different approaches. But it should rely on sound analysis and take into account adverse consequences, said Jannetta, the Urban Institute researcher.
"It's fine to be experimental, but you want to be somewhat rigorous about where you draw your ideas from and test them on the other side," he said. "When crime goes down, [public officials] can say everything can be successful — it's definitely common, but I wouldn't say it's kosher."
Overall, Craig's track record on crime reduction is mixed and follows trends observed in other major cities, department data shows. Over the eight years he ran the department, property crime dropped in line with reductions seen in the half-decade before he took the helm, then plummeted in 2020, ending 47 percent below 2013. Violent crime, meanwhile, generally fell under his watch — albeit more slowly than the five years prior — before a 2020 surge that pushed the rate 2 percent higher than 2013.
But for Hall, Craig's former deputy who left in 2017 to run the Dallas Police Department, chiefs cannot be held solely responsible for reducing crime.
"Craig did exactly what he was supposed to do and the technology did exactly what it was supposed to do and that is reduce crime as much as it can," she said. "There is all types of data that shows that crime has a direct correlation to poverty, and until city and other officials realize they're going to have to put more resources [into] education and jobs, that is only when you will see a drastic impact.
"[If] we're looking for police departments to eliminate crime, we'll be waiting for the second coming of Jesus."
Residents, generally, don't appear to fault Craig either.
"People have become desensitized to the crime — they've become immune," said John Bennett, a retired department veteran and lifelong Detroiter. "It's been tough for so long that any positive morsel — we hang onto that and become apologetic for the people in leadership."
But for Bennett, Craig "had one job" — fighting crime — "and he didn't do it. And when you think of the fact he's running for governor, what are you running on, what is your record?"
Summer 2020
Just as Rodney King created an opening for Craig to distinguish himself 30 years ago, George Floyd was effectively his springboard into the political realm in Michigan, sparking a wave of Black Lives Matter demonstrations he rode to his current status as a Republican gubernatorial frontrunner.
Last summer, as Craig condemned Floyd's killing as murder to a majority-Black and Democratic audience in Detroit, he was introducing himself to a new one: white Republicans who watch Fox News. Through increasingly frequent appearances on the cable network, Craig became known as the man who "kept Detroit from burning" because his department "did not retreat" — the implication being that officers' aggressive tactics prevented the looting and arson seen in other major cities.
It is true that Detroit did not see much damage and that Craig's department used tactics later struck down in court in the few instances in which police and protesters clashed — like tear gas, rubber bullets, and riot sticks against demonstrators who had merely ignored dispersal orders.
But there's disagreement as to whether Detroit was ever really at risk of serious unrest — its painful scars from 1967 still evident and the overwhelming majority of near-nightly demonstrations led by largely peaceful activist group Detroit Will Breathe — and whether the department's hardline approach helped suppress turmoil.
To the extent violence was possible, longtime community leaders credit themselves with acting as a buffer to prevent it by joining the then-chief in discouraging Detroiters from participating in the events. Pastor Mo Hardwick, a longtime community leader who supported Craig during the demonstrations, insists that if police "went too hard" and confronted more Detroiters, "it would have lit the match" for a riot. Craig, for his part, is moreso credited locally for transparency than aggression, like his swift release of video from a deadly police shooting that sparked a melee last July. A rumor had spread that victim Hakim Littleton was unarmed, but the video showed he shot at officers first.
Craig has stood by the aggressive tactics, arguing that his officers were under threat from rocks and other projectiles. But the injuries were lopsided; far more demonstrators were hurt than officers, according to previous accounts from both sides, and where officer injuries were minor, demonstrators suffered broken ribs and an open-head fracture, among other things.
Much of the police response has not survived a legal challenge: Demonstrators won a temporary court order curbing the department's use of violent crowd-control tactics and the overwhelming majority of charges against them were tossed by a judge who said the department lacked evidence to support the charges. Three additional suits have been filed against Craig and the department, and a Detroit police corporal was charged for allegedly assaulting three photojournalists.
While police chiefs in other cities went down for their protest responses — often, like in the case of Craig protege Hall, for coming out too strong — Craig's tactics faced limited scrutiny from the public or city officials.
Partly, this was because Craig succeeded in short-circuiting possible sympathy for the demonstrators by painting them as misguided suburbanites draining precious resources amid a more worrisome violent crime surge. But he also played up his reputation for addressing misconduct, which includes closing the curtain on 13 years of federal oversight, introducing body cameras, and launching internal probes into corruption and racism within portions of the department. (Here too however, perception does not tell the full story. Craig has also been criticized for sweeping some issues under the rug, and, among other things, ushered in a policy to limit discipline for officers found guilty of minor misconduct and dismissed earlier allegations of "top-down, entrenched" racial discrimination found by a previous review he ordered.)
With the path cleared of obstacles locally, Craig was left to leverage the events for right-wing publicity, said Reginald Crawford, an ex-Detroit police officer, ex-police commissioner, and current president of Wayne County's deputy sheriff's union.
"His response was designed to send a message to Washington," Crawford said. "He was toeing this line of Trump law enforcement — this conservative law enforcement.
"Don't get this wrong for a minute — there were sometimes people in groups throwing rocks (at police). If that happens, arrest that person. But you don't just beat everyone; you don't shoot journalists with rubber bullets."
In the midst of all this, Craig took a helicopter ride over Detroit with Trump's tough-on-crime attorney general, Bill Barr, and drew praise from the president himself, who had caught Craig on Fox News.
"You have a great police chief. I watch him, I really like him a lot," Trump said. "He speaks so well about a very important subject, which is crime and the rioting and all the things you see in certain cities."
Coming out
In July, under the shade of oak trees at a corner park in Jackson where the historic Republican Party was purportedly born, Craig touted the party's connection to Abraham Lincoln and delivered an abridged version of how he, a Black Detroiter who grew up in a family of Democrats, became a Republican.
It happened about 10 years ago in Portland, Maine, where he was tasked with approving concealed weapons permits. In Los Angeles, they were rarely issued, and so, instinctively, he said he began going through a stack on his desk and denying each one. That's when staff intervened.
"They said, Well, chief, we like our guns and we believe law-abiding citizens should have the right to carry," he explained in an interview ahead of the speech. "And you notice something else, chief — it's safe in Portland ... because criminals know ... there's a likelihood [we're] carrying concealed."
"It just made sense," he told the crowd before flashing the holstered weapon in his waistband to applause.
Both origin stories were rooted in myth. The Republican Party as we know it did not end slavery, given a realignment during the Civil Rights era, and the gut instinct underpinning Craig's political ideology is a flawed one, as research has debunked the theory that more guns equal less crime.
We can look to Detroit for clues about how Craig might fare as a candidate, which is contingent on his pulling in votes from those who approved of him as chief. A recent Target-Insyght poll showed just 14 percent of likely Detroit voters would cast a ballot for him if the election were held immediately, while a separate poll showed 28 percent would consider his record as chief in making their decisions.
But it's more difficult to look to his past for what a broader policy agenda might hold.
Five years ago, before Craig's audience had widened to include the right wing, he told Yahoo News that the link between poverty, a sub-par education system, unemployment, and crime was "direct" — a seeming acknowledgment that structural change was needed to lift up residents in his hometown.
Since retiring to announce his candidacy, however, he's scantly mentioned those issues — opting instead to peddle bromides about self-reliance. On the issue of crime, specifically — his lifelong charge, and among the greatest threats facing the city he hopes to leave for Lansing — he's grown increasingly myopic, advocating only harsher penalties for those who break the law.
For now, Craig is primarily a law-and-order candidate who concedes he has a lot to learn. In June, he indicated an agenda was a ways off, as he was getting schooled on everything from "critical race theory" to "pro-life." The comment came in an interview with conservative Detroit News columnist Nolan Finley, who, along with the hosts on Fox News, is among the few media figures Craig has opted to speak with during this question mark phase. He even announced his campaign on Tucker Carlson's show.
Members of his party have started to take notice of how little he's said in early stops in Jackson and Kent County, particularly on the false notion that the 2020 presidential election was stolen from Trump, a divisive point for the GOP. Craig has come out as a two-time Trump voter, but will have to wage a balancing act to avoid alienating moderates, particularly those in Detroit.
And so it is that Hollywood Craig, once known for controlling his own narrative and never meeting a microphone he didn't like, is suddenly unavailable. Swarmed by reporters after his Jackson speech, he ducked into a black SUV without taking questions, a politician now operating on the advice of handlers with their own PR calculus.
This story was produced in a partnership between Deadline Detroit and Detroit Metro Times.
Stay connected with Detroit Metro Times. Subscribe to our newsletters, and follow us on Google News, Apple News, Twitter, Facebook, Instagram, or Reddit.