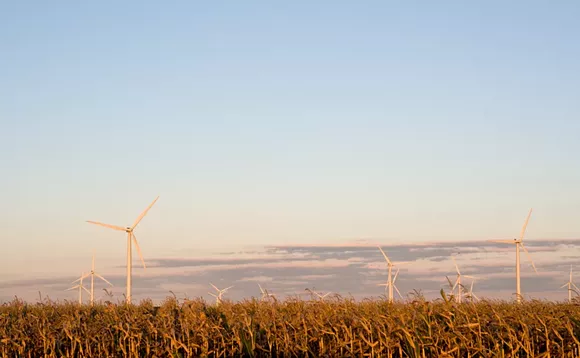 Part of this week's cover story, "What President Donald Trump could mean for the looming climate change crisis."
In the United States, the effects of climate change vary by state. In California, for example, climate change is believed to be exacerbating the region's current drought. But in Michigan, the trend is for the weather to become both warmer and wetter. That's according to Jeffrey A. Andresen, a professor of geography at Michigan State University, who also serves as a state climatologist.
"There are parts of the U.S. that have warmed significantly more than here," he says. "There are even some parts of the U.S. where it's a little bit cooler on average than it's been in the past. But by and large, in most of the country — and most of the world — areas have warmed, especially over the last several decades."
According to Andresen, Michigan and the Great Lakes region have seen an increase in temperatures of nearly 2 degrees Fahrenheit since the 1980s, and some projections predict it could increase to up to 7 degrees by the end of the century. Most of this increased temperature, Andresen says, comes in the cooler seasons — winter and spring, and at night.
However, it is the precipitation in the Midwest that has seen a more extreme change, with a 10-15 percent increase since the 1930s. "Much of the upper Midwest is wetter than it has been, and that is something that is fairly significant climatologically," Andresen says. "You could argue perhaps that our [precipitation] now it's the wettest we've been in our historical record. We have about 150 years of records here, at least of weather and climate records. Right now, we're certainly at the top of anything that's been observed over that time frame."
In the Great Lakes region, that combination of higher temperatures and more rainfall has led to an increase in microcystin,
a toxic blue-green algae bloom that caused a three-day water ban
in southeast Michigan and Toledo in 2014. Since the heavy rainfall arrives at the beginning of spring, crops will not benefit from the increased precipitation.
As far as emissions go, in 2013, Michigan generated 160 million metric tons of carbon dioxide pollution — ranking it at No. 9, behind Louisiana and above New York. In global terms, the United States' 324 million residents generate more carbon dioxide from fossil fuels than every other nation except for China. Even all the nations of the European Union emit just 60 percent as much CO2 as Americans do — despite outnumbering Americans by almost 200 million.
But Michigan has begun taking action to address its energy consumption. According to 2014's U.S. National Climate Assessment, in Michigan, renewable energy generation from wind, solar, and geothermal sources increased more than 100 percent since President Barack Obama took office. The administration has supported tens of thousands of renewable energy projects throughout the country, including 202 in Michigan — generating enough energy to power more than 100,000 homes and helping Michigan met its goal of generating 10 percent of its electricity from renewable energy sources by 2015.
Like everyone else, Andresen is waiting to see what the new administration will bring to climate change policy in Michigan and the rest of the world. "It's a very complex problem and challenge for us. That said, there are certainly examples of success in the past, and it's going to require leadership," he says. "Ultimately, there will be difficult choices to make, unquestionably. But somebody has to lead us through that process. And that isn't an easy thing to do."