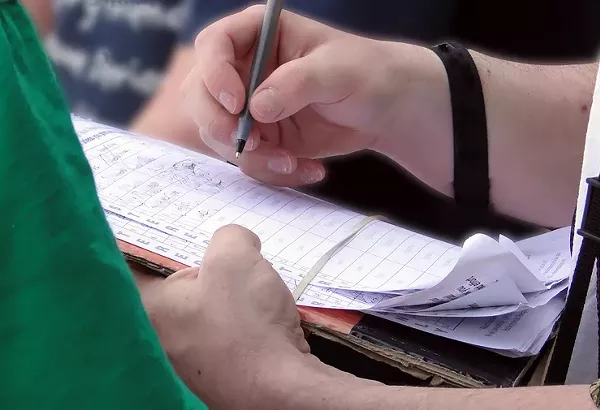 Voters Not Politicians, a nonpartisan, nonprofit group, is still working to gather the signatures needed to get a proposal on the November 2018 ballot that would end gerrymandering of electoral districts. They've collected more than 300,000, but need at least 100,000 more in order to safeguard against invalid or duplicate signatures.
If the proposal makes it to the ballot, Michigan voters will get the chance to choose to establish a 13-member citizens' commission made up of five independent voters and four from each major party.
The organization has until February to collect the signatures and present their proposal to the state.
Below is the list of locations where you can find
Voters Not Politicians
volunteers collecting signatures in the coming days.
Friday, Nov. 3
Battle Creek: IBEW Local 445
Grand Rapids: Presto Print
Albion: Irene's Superior Unisex Salon
Novi: Mom and Baby Shop
Battle Creek Books
The New Chelsea Market
Saginaw: Bradley's Bistro
Lansing: Triple Goddess Bookstore
Midland: Grace Dow Memorial Library
Clinton Township: Macomb Community College (University Center, Building 1)
Lansing: Arts Night Out Old Town at Arts Council of Greater Lansing
Ann Arbor: Laith al-Saadi concert at Michigan Theater
East Lansing: David Sedaris lecture at Wharton Center
Saturday, Nov. 4
Saline: Indoor Market at Liberty School
Albion: Irene's Superior Unisex Salon
The New Chelsea Market
Novi: Mom and Baby Shop
Midland: Post office
Ann Arbor: Dog-O-Mat
Battle Creek Books
Lansing: Triple Goddess Bookstore
Lapeer: Marguerite de Angeli Library
Saginaw: Bradley's Bistro
Sunday, Nov. 5
Harrison Township: Hot Cider Hustle at Lake St. Clair Metropark
Ann Arbor: Dog-O-Mat
The New Chelsea Market
Lansing: Triple Goddess Bookstore
Chelsea: Redistricting Reform Town Hall at Chelsea District Library
Mason: Concert to Support Voters Not Politicians at Creek Haven
Warren: The Dovetail
East Lansing: Lansing Symphony Jazz Band concert at Wharton Center
Monday, Nov. 6
Battle Creek: IBEW Local 445
Grand Rapids: Presto Print
Novi: Mom and Baby Shop
Battle Creek Books
Lansing: Triple Goddess Bookstore
Midland: Grace Dow Memorial Library
The New Chelsea Market
Clinton Township: Macomb Community College (University Center, Building 1)
Tuesday, Nov. 7
Battle Creek: IBEW Local 445
Grand Rapids: Presto Print
Albion: Irene's Superior Unisex Salon
Novi: Mom and Baby Shop
Battle Creek Books
The New Chelsea Market
Lansing: Triple Goddess Bookstore
Midland: Grace Dow Memorial Library
Marcellus News storefront
Saginaw: Bradley's Bistro
Holly Township Library
East Lansing: Moscow State Symphony concert at Wharton Center
Waterford: L.A. Cafe
Wednesday, Nov. 8
Battle Creek: IBEW Local 445
Grand Rapids: Presto Print
Novi: Mom and Baby Shop
Battle Creek Books
The New Chelsea Market
Saginaw: Bradley's Bistro
Lansing: Triple Goddess Bookstore
Marcellus News storefront
Ann Arbor: Dog-O-Mat
Midland: Grace Dow Memorial Library
Holly Township Library
Thursday, Nov. 9
Battle Creek: IBEW Local 445
Grand Rapids: Presto Print
Novi: Mom and Baby Shop
Battle Creek Books
The New Chelsea Market
Lansing: Triple Goddess Bookstore
Lansing: Everybody Reads
Clinton Township: Macomb Community College (University Center, Building 1)
Ann Arbor: Dog-O-Mat
Saginaw: Bradley's Bistro
Holland: Signing party at volunteer Tina's home
Cassopolis: Redistricting Reform Town Hall at Cass District Library