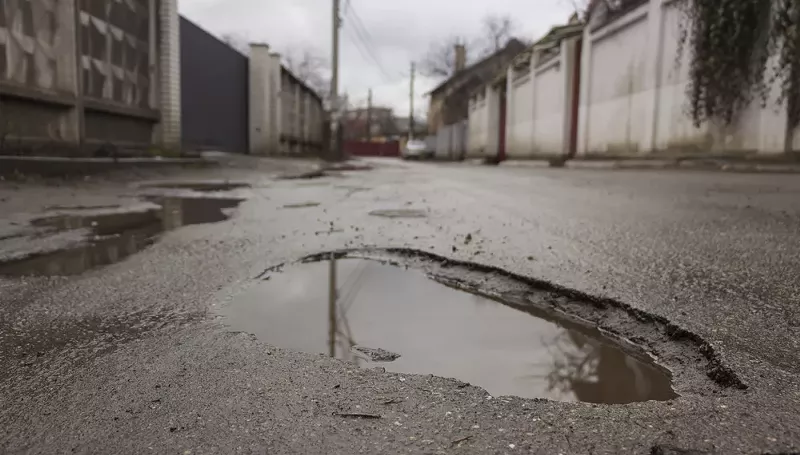 When life gives you potholes, you fill them with milk and cereal and dig in. At least, that's what one Michigan man did last week, and he's inspired a cavalcade of like-minded Michiganders to do the same.

Following the viral video of an EMU student named Andrew eating Lucky Charms out of a pothole in Trenton, a satirical event was posted on Facebook prompting cereal-loving people to assemble at a Walmart in Sterling Heights to kick back, relax, and dig in.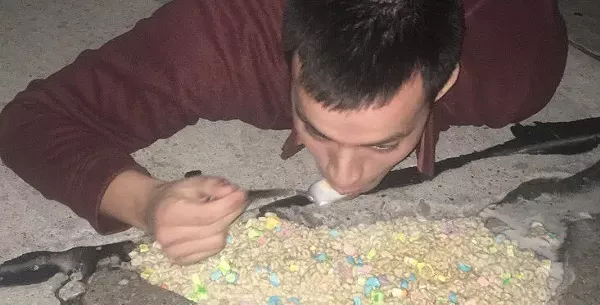 More than 3,000 people RSVP'd via a Facebook page for the fake event, which has inspired a group of locals to create a real eating-cereal-out-of-potholes extravaganza.
Erin Baringer, 27-year-old from Saginaw, says he created the group to organize a "proper" event after she saw the enthusiastic response to the original event. He says residents of surrounding states like Ohio quickly voiced their willingness to travel in order participate.
"I believe this will be a fun, humorous way for people to make a statement about wanting action from legislators without being involved in the current toxic political climate," Baringer says. "Anyone who has lived in Michigan for more than a week understands how awful many of our roadways are."
While planning for the event is in the "infancy" stage, Baringer says it will happen somewhere around Detroit or Ann Arbor, specifically a particularly rough and bumpy patch of road sometime in the end of spring or summer.
Baringer says he expects the event to make waves across the state and social media.
"I think people will appreciate the humor, while tipping their hat to the statement being made: Michigan roads are famous for how awful they are, and more should be done to improve them," he says.
He's betting Michiganders will come together under their one true commonality: our terrible roads.
"Democrat or republican, no one wants hot coffee on their lap after running their vehicle through a giant crater," Baringer says.
Stay up to date on the planning of the event by joining the Facebook group here.

Miriam Marini is an editorial intern with the Metro Times. She is a sophomore at Wayne State University studying journalism and women's studies.