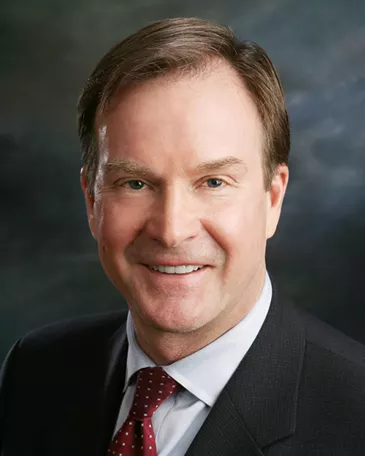 It's been about two weeks since the nation's
last high profile mass shooting
(though
there are more that you don't hear about
) which means, statistically speaking, we're about due for another.
It's a grim situation, but it seems people are finally getting sick of the carnage, and the calls for stricter gun laws are growing louder. And yet our political class does nothing. That's partly because the National Rifle Association gives a lot of politicians a lot of money, and those folks have decided NRA money is more important than people's lives. For example, in 2016 the NRA supported 15 candidates for the Michigan House of Representatives. Thirteen of the 15 won their races.
Surprise, surprise — all but one politician taking NRA money is a Republican. Another not-so-shocking detail — leading Republican gubernatorial candidate and the state's attorney general, Bill Schuette, tops the list, having received $3,750 since 1998.
Here are all the Michigan politicians sucking on that NRA teat:
Here are the candidates running for the state office this year who have taken money from the NRA.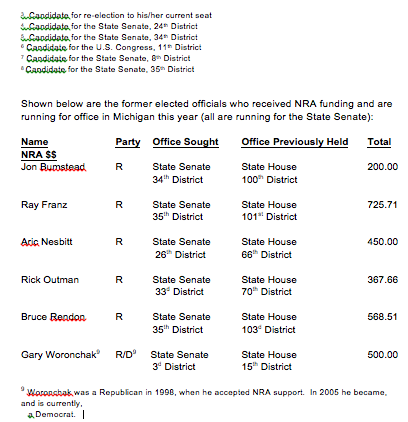 Stay on top of Detroit news and views. Sign up for our weekly issue newsletter delivered each Wednesday.