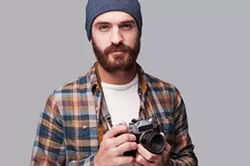 Are you a Detroit-based photographer who loves capturing the sights, sounds, and people of the city?
Metro Times
is in search of a freelance photographer to capture both day and nighttime events in the city and suburbs.
The ideal candidate is outgoing, confident in their the skills, and can commit to capturing at least two events per week.
Photographers will need their own equipment, including a camera, computer, and editing software.
If you're interested please send a resume and photography profile to
[email protected]