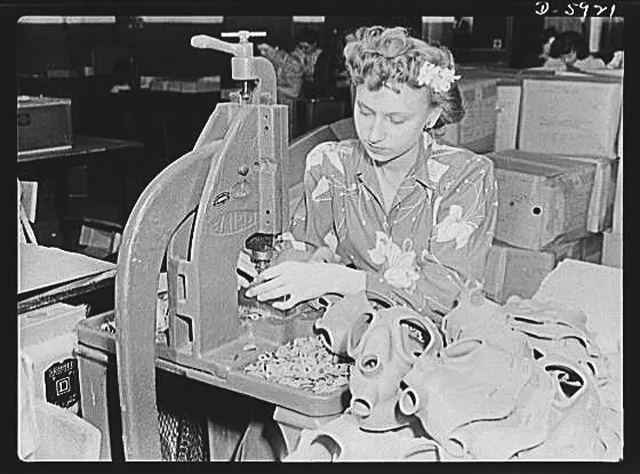 One thing is clear after reading the eye-glazing proposed charter revision for the City of Detroit — we're rolling in sevens.
In 2009, Detroit voters approved Proposal D, which mandates that City Council members be elected in a hybrid system of seven districts and two at-large seats. One result of that is that in the revised charter almost every commission that represents citizens will have seven members either elected or selected from those districts. The number seven appears so many times in the text, I thought I was in a craps game. The charter calls for a seven-member Board of Ethics, Transportation Advisory Board, Board of Zoning Appeals, Historical Commission — you get the idea. If you roll a seven in craps, you're a winner, but it is not so clear if this charter will be a winner when Detroiters vote on Nov. 8. It may be a roll of the dice, but I'm inclined to go for it.
The charter is the basic framework for how city government runs — our Constitution so to speak. The revised charter we're considering now, Proposal C on the ballot, addresses three broad areas — ethics, council by districts and green initiatives — in addition to several smaller changes and numerous tweaks. The smaller changes may not have less impact; they just don't seem to fall into any larger categories.
However Tom Barrow, a Detroit accountant who ran unsuccessfully for mayor in 1985, 1989 and 2009, sees a theme for many of the smaller changes. His organization, Citizens for Detroit's Future (CFDF), calls them "numerous and humiliating modifications which would fundamentally alter our political structure, diminish the power of our city council and the city's residents, and more closely make Detroit look like a suburban community."
"They're using these little titillating things like green initiatives and recycling, but we can already do that under our current charter," Barrow says.
Objections by CFDF and other community groups, such as We the People, Hood Research and Bagley Community Council, seem to fit into some well-worn Detroit paranoia about power and self-governance in the city. John Bennett, a Detroit Police officer who runs the website Detroit Uncovered, also opposes the revised Charter.
"Early on, it looked like they were headed in the right direction, but I think they got political in the end," says Bennett. "They caved in to pressure from outside the commission. They had an opportunity to shrink city government and they didn't take the opportunity."
Last week City Council President Charles Pugh urged voters to reject Proposal C because it doesn't give council enough power. However Charter Commission Chair Jenice Mitchell Ford, an attorney, chided Pugh for releasing his statement on city letterhead, saying it's against state law for public officials to take a position on a candidate or ballot question using taxpayer funds.
Council member Kwame Kenyatta is more evenhanded on the charter question. "I think it's inappropriate for me or any other council member or the mayor to crusade one way or the other," he says. "It's a conflict of interest. The people have to weigh in as to whether they think it's a benefit for them."
The revised charter does give City Council a little more power than it currently has while retaining a strong mayor system. For instance, under the current charter, the only mayoral appointments the council confirms is the corporation counsel. Under the revised charter, the council has power to approve the chief of police, the fire commissioner, director of planning and economic development and director of human resources.
But the charter gives the council no role in choosing department heads and bars members from directly requesting services from departments. Meanwhile, the idea behind a council elected by districts is to make members more accountable in neighborhoods. Holding members accountable while curbing their influence on services like this puts them in a bind. (By the way, since voters mandated council by districts in 2009, there'll be districts whether Proposal C passes or not.)
Another CFDF claim is that the revised charter gives the mayor a veto over referendums initiated by citizen petitions. Barrow says that Sections 12-107 and 4-117 add up to veto power. But Lamont Satchel, Charter Commission general counsel, says no. "Initiatives and referendums are regulated by state law," he says.
Satchel also refutes another claim from the Barrow camp. In regard to the budget process, Section 8-205 of the current charter reads in part, "The city council may request supporting data for each appropriation as it deems necessary." That sentence has been removed in the revised version.
"That denudes [sic] City Council from getting the information it needs," Barrow says.
Satchel counters that requesting data is "an inherent power that City Council has," and the wording was removed to clean up the document.
The CFDF claims section 9-801, "City Sponsored Insurance Assistance," which requires the corporation counsel to advise city council and the mayor on legalities regarding a possible city-sponsored auto and property insurance system within 60 days of the effective date of the charter, is bait to get voters to support a bad charter. In the end, CFDF says, "the framers know well that it is settled that a municipality violates state law by owning an insurance company."
That isn't so settled in Kenyatta's mind, for one. "What the charter calls for is the city to investigate," he says. "We haven't had an opinion by the attorney general. No opinion by a court. It could be done by the city, or a nonprofit established for redress or relief on the part of our citizens for a better insurance solution. I think that's one of the more progressive parts of the revised charter. ... It doesn't mandate that we own an insurance company. I don't know why anybody would be opposed to that."
It could be a bit of vote-bait. But high home and auto insurance rates are an albatross around the necks of city dwellers, effectively an added tax, and a big reason why some people won't live here. I don't know why it has to be in the charter, but again, it doesn't hurt.
The impetus for the charter revision was the Kwame Kilpatrick text-messaging scandal. City Council wasn't able to remove him from office and — specifically to address that issue — put the question of a new Charter Commission on the May 2009 special election ballot. Voters approved the proposal. In November 2009, voters approved a proposal to elect City Council by districts, which mandated a change in the charter. There are 144 changes in the proposed document, many grammatical, but there are also substantive and deep changes in the way we do things. You can find the revised charter at publius.org, which has commentary after every change explaining the differences with the past charter. The CFDF web site, cfdfuture.com, has links to the full current charter and the revised charter and its arguments for a "no" vote.
"I think that the citizens have to look at the charter from the perspective of whether or not it means better government for them, not if it benefits me as a councilperson or as a mayor," Kenyatta says. "Does it allow an individual to have a government and participate in government from a better position than now? I think that there are clearly some positive progressive steps forward. It is not 100 percent."
The November election will probably be a very low-turnout affair in Detroit. We're not voting for mayor or any key elected official, and there is little discussion about the election in the media. That makes it possible that a small but dedicated group could swing the election.
If it doesn't pass, we'll be voting on the City Charter again in February.
There is no such thing as a perfect document that's going to make everybody happy. Try to learn as much as you can about it and vote. We could be rolling sevens or setting ourselves up for a seven-year itch.
What is work?
Presently jobs, or the lack thereof, are the biggest issue dogging the run for next year's presidential election. Jobs were also central in the UAW's recent contract negotiations with the Detroit automakers. That is deservedly so, but a deeper discussion about the nature of work beyond something we do for money grew out of last year's United States Social Forum. That discussion is getting bigger with the Re-Imagining Work conference held at Detroit's Focus Hope Oct. 28-30.
"How do we do the kind of daily activity that grows our souls so that we don't have to make up for the indignities of our labor?" asks activist-philosopher Grace Boggs. That question is the starting point for activists from Detroit and elsewhere over the weekend.
"The spirit that informs this gathering is the sense that we're in a real paradigm shift economically, politically and spiritually," says writer (and former UAW spokesman) Frank Joyce, who will speak at the conference. "The event is one of hope and looking forward in contrast to a lot of what I personally think is people looking backward trying to re-create the way things used to be as opposed to the way things need to be and can be right now."—L.G.
Registration information is available at reimaginingwork.org.