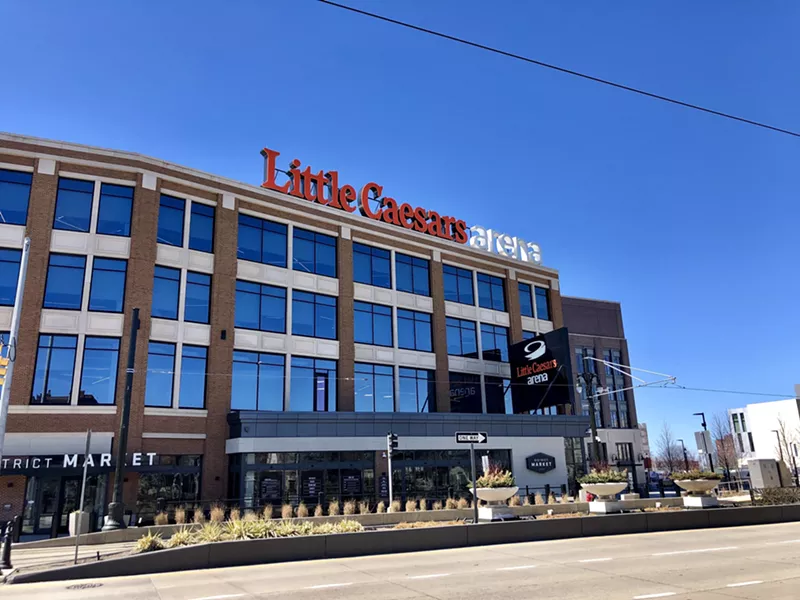 On an upcoming episode of Real Sports With Bryant Gumbel titled "Motown Blues," HBO is looking into the unfulfilled commitment made by the Ilitch family to create five new neighborhoods near Little Caesars Arena.

The one-hour episode, which premieres at 10 p.m. on Tuesday, discusses how "District Detroit" was once promoted as Detroit's largest residential development in decades. However, there's little evidence of residential development there, and instead of houses, apartments, or hotels, the 50-block area mainly appears to be home to parking lots and structures.

According to HBO, the episode "examines whether government officials in Michigan gave a sweetheart arena deal to the wealthy Ilitch family despite Detroit facing an 18 billion-dollar bankruptcy — the largest of any city in U.S. history."

The preview clip for the episode features U.S. Rep. Rashida Tlaib discussing the neighborhood development that never came to be.

"They promised it as something that would trickle down to the neighborhoods. It hasn't trickled down," Tlaib says in a clip of the show on YouTube.

"They've developed none — zero," Francis Grunow, a member of the Neighborhood Advisory Council, said in the clip, when asked how many residential units have been developed. "Zero as in none."

He went on to say, "I do understand these things take time, but, you know, they opened the arena on time, ahead of schedule. They know how to do things when they want to do things."

The concept of "District Detroit" was presented to the public back in 2014, but Metro Times poked fun at the campaign for the nonexistent neighborhoods in both 2015 and 2016, when it continued not to exist.

"The website is an unholy mess of marketing buzzwords that have the millennial cohort firmly in their crosshairs," MT previously reported. "It's walkable, livable, mixed-use, and world-class. The only thing is that it doesn't really exist yet."

$324 million of taxpayer money was used to build the city-owned Little Caesars Arena, which cost a total of about $863 million.
Stay on top of Detroit news and views. Sign up for our weekly issue newsletter delivered each Wednesday.