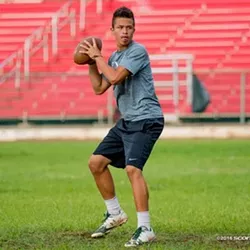 Eighth grade quarterback Sol-Jay Maiava may be on the 2020 U-M football roster, after being offered a scholarship from Coach Jim Harbaugh directly at the U-M satellite camp in Hawaii.
As
Youth1
reports, Maiava is 6 feet and 1 inch tall, and weighs in at 180 pounds (170 according to his Twitter though). This year he will start his freshman year at Kahuku High School, which has produced more than 20 professional football players.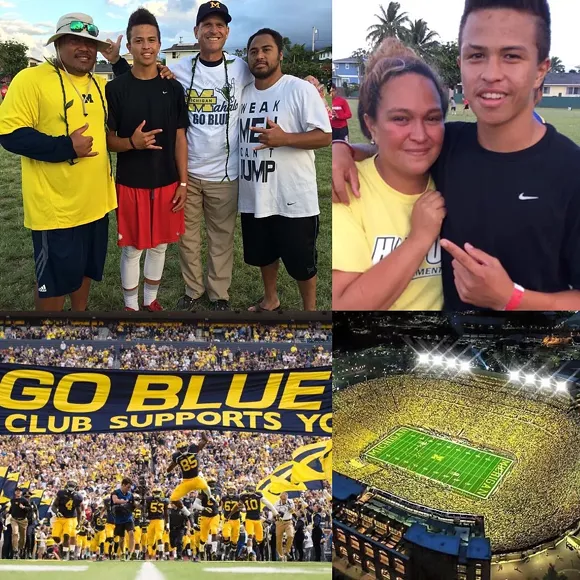 The offer came as a surprise to Maiava and his family, seeing as Harbaugh offered it on the spot without much or any prior contact with the player.
There isn't much history of college teams recruiting students that haven't reached high school yet, but with U-M's aggressive tactics, this does not come as a surprise, especially since Maiava is a quarterback. A former quarterback himself, Harbaugh has a history of cultivating quarterbacks such as Rich Gannon and Andrew Luck.
Maiava is known for being a double threat player, showing promise in both throwing and running, like many successful quarterbacks are today.
Since he is only in 8th grade, the offer can not be formalized until August 1st of his senior year, but chances are that if Maiava is eligible, U-M will honor the offer.
See one of his official recruiting videos below and see what caught Harbaugh's attention.