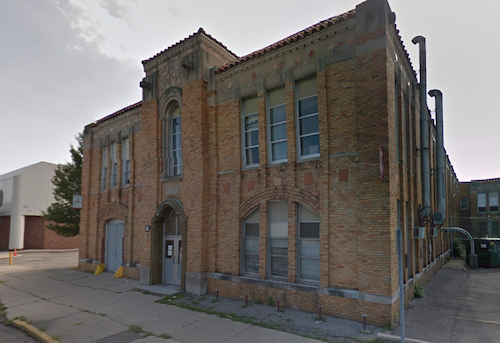 UPDATE 1:24 p.m.: This comes in second-hand from a Hamtramck School Board member: "At 11:45 a.m. an anonymous caller to the Police Department phoned in the threat of a gunman in or around Hamtramck High School. The police responded immediately and professionally. The District was put on lockdown, and all safety procedures were followed. A full sweep of all possible buildings was completed and the lockdown was lifted at 12:15pm. No students were ever in harm's way and we are grateful for the full cooperation of the Police Department. All media inquiries should be directed to the Superintendent's office or Board President Srodek. Thank you, and please share so that the correct information is circulated."
——————————————————-
UPDATE: 1:10 p.m.: Hamtramck Police confirm the lockdown has been lifted.
——————————————————-
News reaches us this early afternoon that the entire Hamtramck school district is on lockdown. Almost nothing more is known via official channels. A call to the Hamtramck Police Department's front desk confirmed that the schools are on lockdown, but offered no further information.
School lockdowns can sound scary, but are more common than some might think. I had an experience late last year when, picking up a child from a local school, an informal lockdown was in effect, with students asked to not leave unless parents were collecting them. The reason was that a gunman was on the run in the area, and a helicopter circling overhead seemed to be on the hunt.
From what we hear, that's the scene in Hamtramck right now: Choppers circling overhead, students detained inside. We hope the situation is speedily resolved.