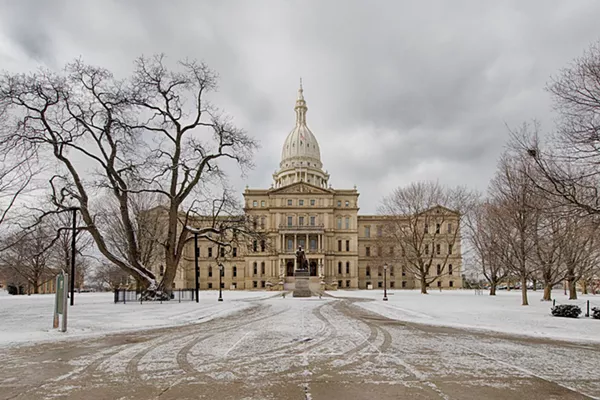 Michigan State Treasurer Nick Khouri agrees with Governor Rick Snyder that the tax overhaul signed by President Trump into law last month will raise taxes for Michiganders unless lawmakers act soon to adjust the tax code.
At issue is the fact that the new federal law eliminates income tax exemptions. "It's technically an easy fix," Khouri
told The Detroit News
on Wednesday. Essentially, lawmakers would have to create legislation that would allow for personal exemptions in state taxes. "This is the type of thing we should change in state law and not leave it to administrative decision," he said. "The sooner the legislature deals with it the better."
Previously, Gov. Rick Snyder — who is, above all else, an accountant, lest we forget —
concurred
, saying that repealing the federal personal exemption would likely increase taxes paid by some individuals in Michigan by $170 a person, or $680 for a married couple with two children.
A spokeswoman for Senate Majority Leader Arlan Meekhof told the
News
"there will be an ongoing discussion once we return to session."
The GOP-led Congress
hastily passed the tax bill
in December — so hastily, in fact, that they had to tweak and re-vote in the 11th hour when it was found to violate budget rules.
Even Gov. "One Tough Nerd" Snyder criticized the bill for being "very complicated" and warned it may have other implications for Michigan's tax code.
"The benchmarks I've always had are it needs to be simple, fair, and efficient in a fiscally responsible way. What they passed doesn't meet that standard in multiple aspects," he said. "Is it simple? It's not."
The new tax law goes into effect in 2018. It does not affect the 2017 income tax filing due in April.