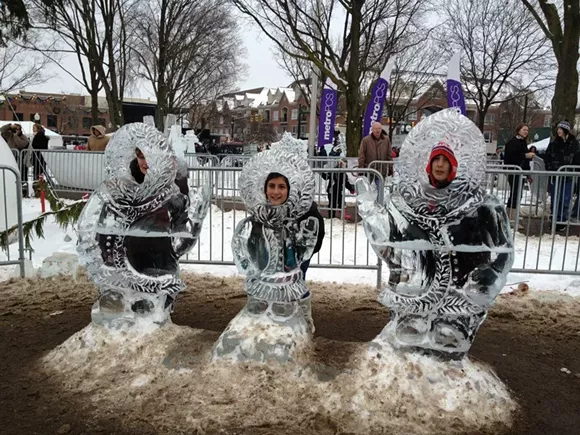 It's January which means you're probably broke as a joke and looking for some cheap wintertime fun.
The Plymouth Ice Festival
returns this weekend to downtown Plymouth for its 33rd year, promising dozens of carving demonstrations, competitions, and sculptures.
Highlights include the Dueling Chainsaw Competition on Saturday at 7 p.m. where local carvers go head to head to see who can create the best ice sculpture in 15 minutes, as well as the Fire and Ice demonstrations which take place each evening of the festival at 7:30 p.m.
Besides that, there's food aplenty, a concert by Jazz vocalist Cynthia Kaay Bennett, movie screenings at the Penn Theatre, and boatloads more, so do make a point to get out there this weekend.
Festival hours are below and more info can be found
here
:
Friday, Jan. 9 – 3 p.m. - 10 p.m.
Saturday, Jan 10 – 10 a.m. - 10 p.m.
Sunday, Jan. 11 – 10 a.m. - 6 p.m.