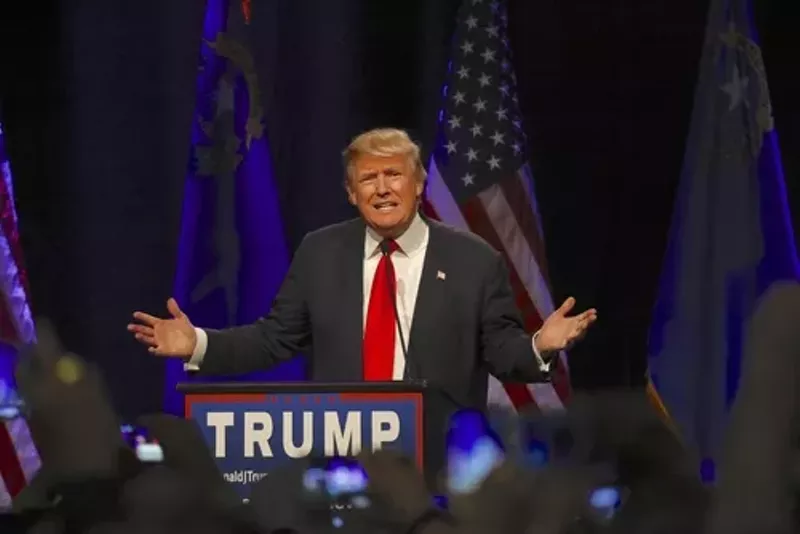 This Monday, supporters will be sending a message to their president at a rally/informational meeting/buffet at Duggan's Irish Pub in Royal Oak at 6 p.m.

According to the Michigan Trump Republicans website, from now through September attendees "will hear the most current talking points directly from the White House that will embolden you to speak up and defend President Trump!"
The organization's vision seems pretty clear stating "We are a bunch of Trump-loving Americans who are sick and tired of the political establishment and the political machine that is always focused on tearing our President and his agenda down."
According to the group, "they focus on everything else EXCEPT for the hard working taxpayers and voters. We are nothing special. Trump and what he stands for is special to us."
Speakers at the Royal Oak meeting prepared for Monday include
Republican National Committee convention delegate Meshawn Maddock, U.S. Senate candidate Lena Epstein, and State Senator Patrick Colbeck.
In a report by the Daily Tribune, Maddock said he is excited and focused on securing another Trump presidency.
"A big part of our focus is on getting word out to recruit precinct delegates in the August 2018 primary to protect Trump's presidency," Maddock said. "We have gotten a huge response for the location in Royal Oak and I'm expecting a really big turnout."
The group hasn't hashed out what will go on specifically at the meeting, but from the looks of their website attendees should expect free food and "learn how you can get involved to help fight back against the fake news and the establishment that wants to bring down our great President."
Meetings will also be held in Livonia, Battle Creek, White Lake, Shelby Township Muskegon, Hesperia, and Saginaw.
You must register for the free event online at here.