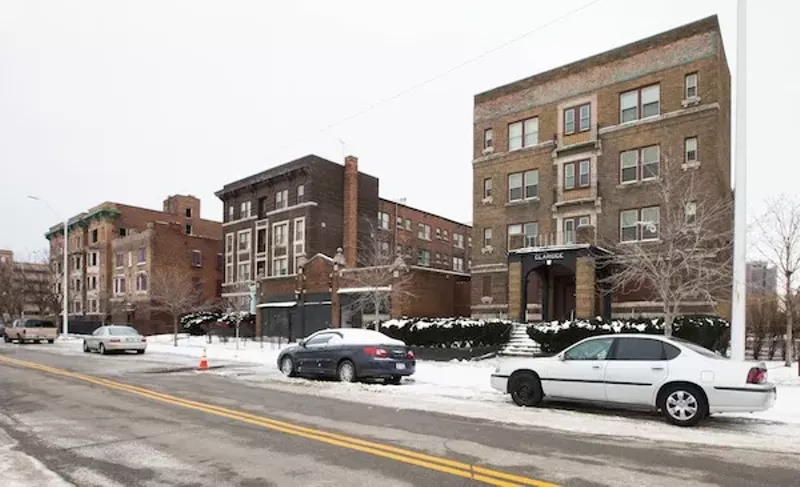 The Detroit News has reported that
the Claridge apartment building is now vacant and shuttered. The entire first floor of the structure is now boarded up.
Curbed Detroit reports
the building was recently purchased for $8.1 million by a buyer named "Cass Village Apartments LLC," which is also
Olympia Development's designation for the neighborhood
.
A neighbor had told us that the majority of the Claridge's residents were low-income or elderly.
The News reports
that former residents of the Claridge said they'd been offered apartments in another building on Henry Street, and the process of moving had begun months ago.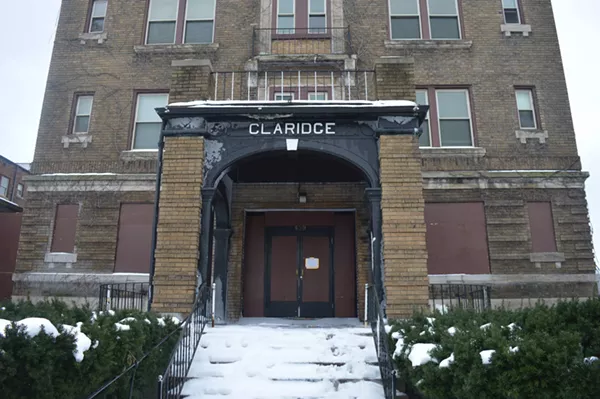 Olympia Development did not respond to
MT
emails or phone calls requesting comment.
This comes at a pivotal moment, given that the Historic District Advisory Board will hold a hearing on Thursday to discuss a proposed Cass-Henry Historic District that would protect the historic apartment buildings that line the south side of Henry Street west of Cass Avenue. Detroit preservationist Francis Grunow tells us these buildings are "one of the few intact and largely occupied groupings of affordable housing left in the neighborhood."
"There was some kerfuffle last summer when there was speculation about whether the two vacant buildings on Cass were being prepped for demolition," Grunow says. "Now there is a proposal by the Historic District Advisory Board to designate the whole block."
The hearing is at 4 p.m. Thursday, Jan. 11, at Michigan State University Detroit Center, 3408 Woodward Ave., Detroit.