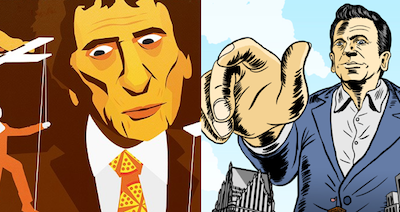 There's
an interesting piece on Gawker today by Peter Moskovitz
, a guy who's been writing about American inner cities for such diverse media outlets as
The Guardian
and
Al Jazeera America
. It concerns the way two of Detroit's super-rich are remaking Detroit in their "flawed" images. (See? We're just quoting him, so cool down already!)
Moskovitz takes care to point out that the way it's always Christmas for Detroit's richest is "infuriating" (see those quotes?) because "the hundreds of millions Detroit, Wayne County, and the state of Michigan are handing out to the city's richest" takes place against the backdrop of "so many other areas of the city begging for an infusion of cash."
Have a look. It's called "
How Two Billionaires Are Remaking Detroit in Their Flawed Image
."