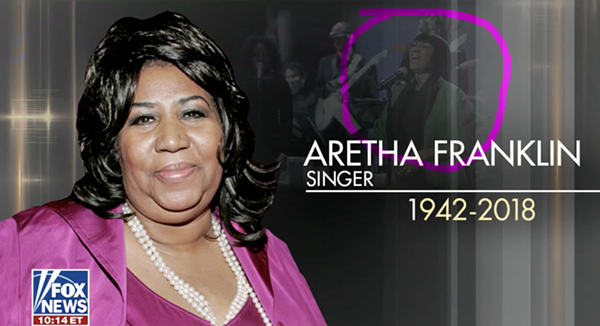 Fox News eulogized Detroit soul singer Aretha Franklin on Thursday afternoon. But there was one problem with the tribute — the brainiacs over at our favorite fair and balanced network used a photo of another black singer, Patti LaBelle,
performing at the White House
.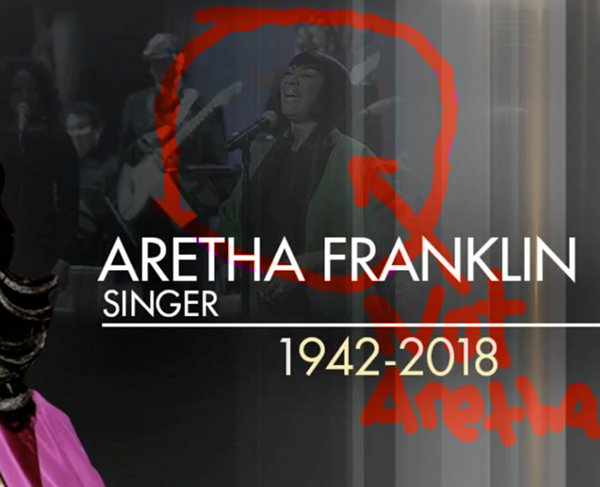 Hmmm... I wonder how that happened.
Making it even worse is a rumored beef between LaBelle and Franklin over Franklin snubbing LaBelle at the 2014 White House event.
Splinter
reports that Franklin denied that ever happened. However, a separate rumor about a physical fight between Franklin and LaBelle led to
a $10 million lawsuit
against the satirical humor site
News Nerd
.
Billboard
eventually cleared that up, quoting Franklin in 2014 as saying, "I've never heard anything crazier ... Patti and I are cool and we always have been. I enjoyed her at the White House. Classic Patti."
Fox News media desk vice president Jessica Santostefano issued an apology:
"We sincerely apologize to Aretha Franklin's family and friends. Our intention was to honor the icon using a secondary image of her performing with Patti LaBelle in the full-screen graphic, but the image of Ms. Franklin was obscured in that process, which we deeply regret."
Stay on top of Detroit news and views. Sign up for our weekly issue newsletter delivered each Wednesday.