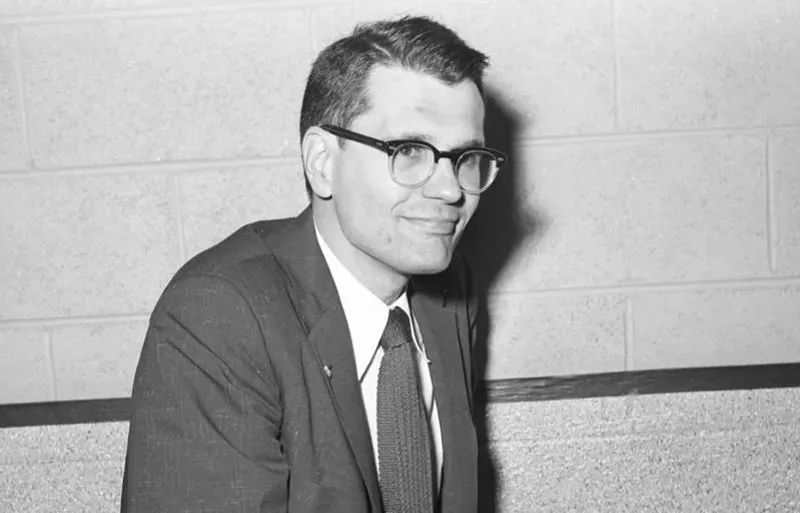 When former Rep. John Dingell died last week, headlines hailed him as a "civil rights icon" and an uncompromising supporter of progressive causes.
But his 60 years in Congress were far more complicated.
While Dingell was an early proponent of universal health care and helped sponsor the Endangered Species Act and the landmark Civil Rights Act of 1957, he went head-to-head with Democrats on issues ranging from gun control and integrated schools to clean air and abortion.
In the early 1970s, Dingell became a leading force in opposing busing to end segregation in schools and even
sponsored a House amendment
to prohibit the use of federal money to buy gas "for the transportation of any public school student to any school farther than the public school closest to his home."
An avid hunter and former board member of the National Rifle Association, Dingell often joined Republicans' fight against gun control measures. In 1972, for example, Dingell prevented the Consumer Product Safety Act from having authority to recall defective guns and bullets. He also supported legislation to weaken background checks for firearms and opposed the ban on so-called assault rifles.
In 2010, the
NRA endorsed Dingell
, noting his A+ rating and calling him "a staunch defender of the Second Amendment freedoms of law-abiding gun owners, hunters
and
sportsmen in Michigan and across America."
His wife, Debbie Dingell, who replaced her husband in Congress in 2015, has favored gun control and was
asked by The Atlantic
whether the couple disagreed on the issue.
"Let's just say we don't talk about this a lot," she said.
Dingell also faced off with Democrats on abortion rights and the Vietnam war, which he supported until 1971.
One of the most loyal supporters of the U.S. auto industry, Dingell voted against tougher exhaust standards under the Clean Air Act and opposed requirements for airbags in the early 1980s, a provision that the Department of Transportation said would save an estimated 9,000 lives.
Dingell's appeal to conservatives cost him his chairmanship of the powerful House Energy and Commerce Committee in 2008, when
he called his challenger
, Rep. Henry Waxman, D-Calif., "an anti-manufacturing, left-wing Democrat."
Stay on top of Detroit news and views. Sign up for our weekly issue newsletter delivered each Wednesday.