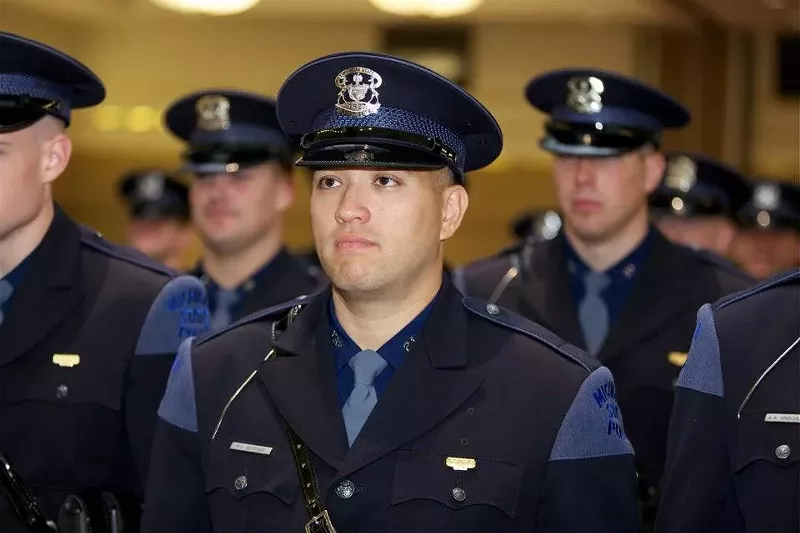 Mike Bessner, the ex-Michigan State Police Trooper
who shot 15-year-old Damon Grimes with his Taser gun
, has been charged with second degree murder in connection with the teenager's death, according to a press release from the Wayne County Prosecutor's Office.
Grimes had been illegally riding an ATV through a Detroit neighborhood, and Bessner and his partner were pursuing him. Bessner, who was riding in the passenger seat of a moving MSP car, fired his Taser at Grimes through the open passenger window, in violation of the police agency's protocol. Grimes was hit on his back and the back of his head with the Taser's electrical prongs, surging 50,000 volts through his body. He then lost control and smashed into the back of a parked pickup truck.
A month after the incident, Bessner resigned.
If convicted, Bessner could face up to life in prison. Wayne County Prosecutor Kym Worthy has also charged Bessner with involuntary manslaughter, which carries a penalty of up to 15 years in prison.