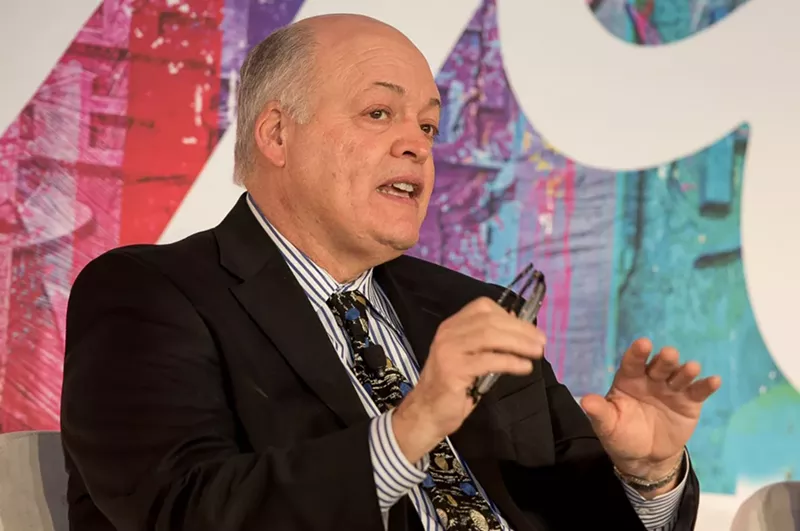 Ford Motor Co. CEO Jim Hackett says President Donald Trump's steel and aluminum tariffs have already cost the automaker $1 billion in profits.
Hackett made the comments on Wednesday in an interview with
Bloomberg. "
From Ford's perspective the metals tariffs took about $1 billion in profit from us, the irony of which is we source most of that in the U.S. today anyway," he said. "If it goes on any longer, it will do more damage."
A company spokesman clarified to
Reuters
that Hackett was referring to company forecasts for tariff-related costs in 2018 and 2019. The Trump administration imposed tariffs on Chinese steel and aluminum in March and a 25 percent tax on Chinese auto imports in July. Tariffs were a campaign promise of Trump's, with the idea being they would force companies to manufacture in the U.S.
Even though Ford sources most of the metal from the U.S., the company says the tariffs have allowed the U.S. producers to raise their prices. Other automakers have warned that the tariffs will cause the companies to raise the price of their products.
Previously, Ford said it was planning on phasing out all cars except for the Mustang and Ford Focus Active. Last month, the company announced
it was canceling plans
to import the Ford Focus Active to the U.S. from China due to the tariffs. Otherwise, the company has shifted its focus to trucks and SUVs, which are more profitable.
Hackett's latest comments come as Ford is
still finalizing funding
for its ambitious $740 million plan to build an autonomous vehicle campus in and around Detroit's blighted Michigan Central Station. The company said it is hoping to get approval for at least $100 million tax abatements from the city by mid-October.
But more auto tariffs could be on the way. In May, Trump ordered an investigation into whether to impose a 25 percent auto tariff on European imports.
Stay on top of Detroit news and views. Sign up for our weekly issue newsletter delivered each Wednesday.