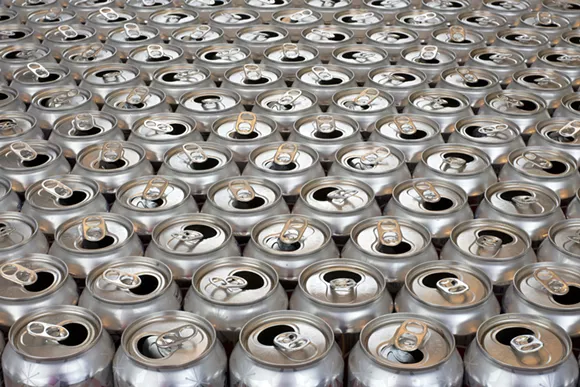 On Monday a 70-year-old Flint man pled guilty to returning more than $10,000 worth of non-returnable bottles and cans acquired out of state, according to the office of Michigan Attorney General Bill Schuette.
The scheme — which is basically
lifted from an episode of Seinfeld
— lasted from 2012 to 2015. The man bought uncrushed non-returnable cans in Indiana as scrap and returned them in Michigan for the state's 10-cent return per can, sometimes making fake labels so the containers had the proper bar code for Michigan sorting centers.
An informant alerted the Michigan State Police of the scheme.
"This was not a one-time nickel-and-dime case," Schuette said in the statement. "This man orchestrated bogus refunds for tens of thousands of non-returnable beverage containers. In effect he stole from Michigan's bottle return program that has long served to protect and promote a healthy environment. His actions also negatively affected distributors, merchants and even consumers who carry much of the burden in making the program work."
As part of the plea deal, Woodfill has forfeited the van and trailer he used for the scheme, and he owes $400,000 in restitution to Michigan. He is scheduled to be sentenced on Tuesday, May 2, 2017.