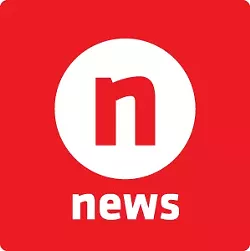 Though entirely composed, Shoshana Hebshi seemed just a bit nervous as she faced a clutch of reporters gathered for a news conference at the Michigan ACLU headquarters in Detroit last week.
It's understandable that someone unused to staring into microphones and television cameras might be a little tense — especially when, as she claims, you are talking about something as terrifying and degrading as being hauled off an airplane at gunpoint at Metro Airport, thrown into a jail cell without explanation, and then forced to strip naked and told to bend over and cough.
Why?
Because, she claims, of her foreign-sounding name and her dark skin. Because, on the 10th anniversary of the 9/11 terror attacks, she was sitting on a Frontier Airlines flight next to a pair of men of South Asian descent. Two men who some on board thought were possibly Arab and seemed to be acting suspiciously, spending too much time in the restroom. Because there are times in America when fear of those who even appear to be foreign can trump the Constitution and the protections it is supposed to guarantee.
It didn't matter that Hebshi, who lives in Sylvania, Ohio, is a solid American citizen.
The daughter of a Saudi man and Jewish woman, she was born in California and studied journalism at the California Polytechnic State University-San Luis Obispo, and attended Iowa State University as a graduate student.
The fact that she moved to northwestern Ohio because her husband is a medical resident there, and that she's a freelance journalist who works from home so that she can care for their two young sons — none of that mattered to the Frontier employees who reported her to authorities, or the heavily armed cops who stormed the plane and rushed her away, putting her in a 6-foot by 10-foot cell that had a cot against one wall and a video camera hanging over the toilet.
What was she thinking before all that happened, as the flight from Denver landed at Detroit's Metro Airport and the aircraft's captain announced that it was going to be diverted from its original gate as a convoy of law enforcement vehicles began to surround it?
"I thought maybe there was a fugitive on the plane," said Hebshi. "Or maybe there was a bomb scare. But I never thought they were coming for me."
And then, when it became apparent that it was her they were coming for, assault weapons drawn, yanking her and two men she says she didn't know, and hadn't even talked with?
"I was thinking, 'My God, this can't be happening to me.'"
The point of the lawsuit being filed on her behalf by the ACLU is that the things she alleges happened shouldn't happen to anybody — at least to anybody who has done nothing more than be born with dark skin and a foreign-sounding name.
"In my wildest dreams, I would have never imagined being in this situation, and I often think about what would have happened if my twin boys were with me," Hebshi said during the press conference, reading from a prepared statement.
"Every time I fly, I wonder if today is the day it's going to happen again. I wonder if I will leave the flight on my own accord or be paraded through the aisle like a criminal. I know now that my only crime on that day was an ethnic name and arbitrary seat assignment."
Wild thoughts can go through your mind in a situation like that. For a time, Hebshi said, she wondered if she might be whisked off to Guantanamo Bay in Cuba, a place where other people suspected of being terrorists have been held for years, denied the right to due process in the name of helping to protect the American people.
Americans like Shoshana Hebshi.
But things change when you are the one yanked from a plane with assault weapons pointed at you. When you are handcuffed in a stark cell and have to pee, but hold it in because people can watch you through the cell's bars and there is a video camera overhead.
So Hebshi is suing, in a case filed at the federal courthouse in Detroit.
"I was frightened and humiliated, and my rights were clearly violated solely because of my ethnicity," Hebshi said, explaining why she wants to have her day in court. "As an American citizen and a mom, I'm really concerned about my children growing up in a country where your skin color and name can put your freedom and liberty at risk at any time. This kind of discrimination should not be tolerated."
She's not the only one claiming to have been singled out. Others have had similar experiences because of the way they look or talk, or because of the way their names are spelled. As one of Hebshi's attorneys, Detroit civil rights lawyer Bill Goodman, asserted during the press conference, this wouldn't have happened to her if she had "blond hair and blue eyes."
People like the two men Hebshi sat with. They too were taken from that plane and thrown into cells and interrogated, only to be released after several hours with no charges being filed against them. Taken into custody and interrogated, apparently because one of them was ill that day and made frequent use of the rest room. And because they had dark skin and appeared to maybe be of "Arab" descent.
Because blond-haired, blue-eyed people who get sick while flying aren't thought to be acting suspiciously. Especially if they don't speak with an accent, or have a foreign-sounding name.
ACLU attorney Sarah Mehta, who also represents Hebshi, says her organization has taken on about a half-dozen similar cases since terrorists struck America on Sept. 11, 2001.
In this case, the list of alleged wrongdoers is a long one. Along with a host of individuals, the suit names Frontier Airlines, the FBI, the Wayne County Airport Authority, Detroit Metro Airport Police, Immigration and Customs Enforcement, and the Transportation Security Administration.
We contacted Frontier, where a spokeswoman said it's the airline's policy not to comment on pending litigation. The Detroit branch of the FBI told us the same thing.
A spokesman for the Detroit Metropolitan Wayne County Airport Authority was similarly mum for the same stated reason. He did add, however, when Shoshana Hebshi was taken into custody at Metro on Sept. 11, 2011, "Airport authority police followed protocol and acted appropriately."
What Hebshi wants now is for a jury of her peers to decide if they agree. To decide if what happened to her that day at an airport in America is, indeed, appropriate.