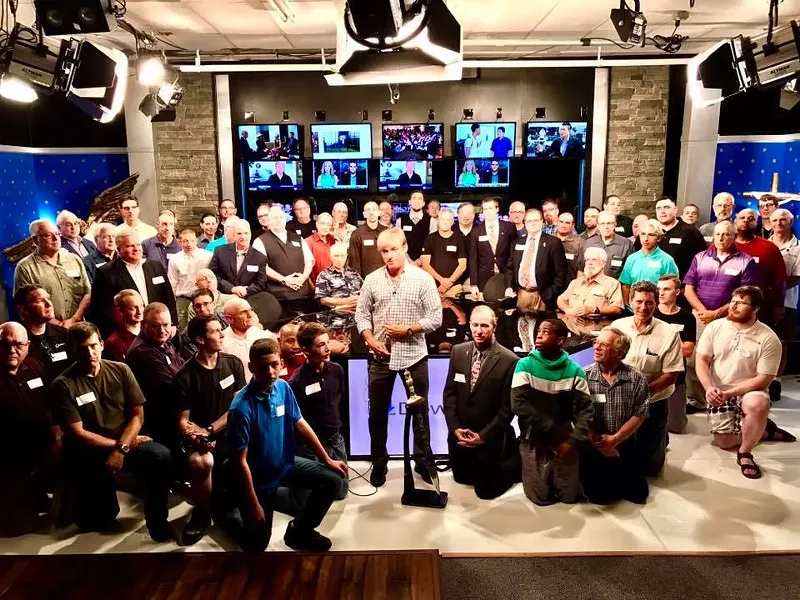 An alt-right and ultra conservative media group called Church Militant has been steadily recruiting followers and gaining steam since Michael Voris founded the news site.
Voris and the media group, which is based in a small building on Hilton Road in Ferndale, were subject to a documentary on
The Atlantic
earlier this year.
Voris says prior to founding Church Militant, his life was fraught with "confusions" and he had several "live-in relationships with homosexual men" during his 30s as well as "frequent sexual liaisons with both adult men and adult women" in his 20s.
After his mother's death, he says he was moved to return to the Catholic faith he was raised in.
At the time the documentary was published, Voris said his company employed 35 people — many of them with stories like his. And now you have a chance to meet them.
Church Militant is hosting a Noel Night celebration that will include apple cider, hot cocoa, and caroling.
According to a
Facebook event page
, the group is meeting in front of Ferndale City Hall on 300 E. Nine Mile Rd. from 6 to 7 p.m. They're planning to "offer public witness to Christ" and give locals a chance to "mingle with staff and learn more about our apostolate."