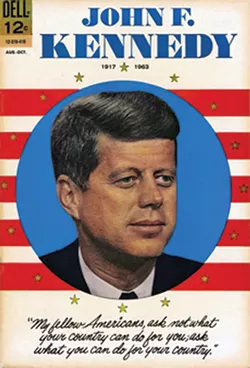 The Reformer
Dear Editor:
re: "Flirting with Disaster"; [Politics and Prejudices, Oct. 23-29, 2013]
I read the [article] mentioning Andy Dillon and me a couple weeks back. Thought you should know, for future reference, I am now working on criminal justice reform — still conservative — but spending my time explaining to the factions in the GOP caucus at the state and federal level why they should oppose punishing ex-offenders and addicts in housing, food and other assistance. In other words, I would be a "no" on the policy you assumed I would support, and work each day opposing things like this. It is always a fight, but we are making progress.
At the national level, I have spent a great deal of time working against a similar amendment in the SNAP (food stamp) allocations in the Farm Bill being debated this year.
As far as addiction goes, feel free to use my mistakes as you see fit. I think using Andy's and my problems as a reason to punish more people just helps people rationalize the type of policy you were writing to oppose, though.
I find it is best to use my experience and failures to help other high-functioning knuckleheads like me understand they aren't better or separate than the others they are judging in a lot of policy decisions today.
The so-called "War on Drugs" is a perfect example of classifying behaviors and people differently that leads to profoundly impactful (and detrimental) policy and governance decisions, beyond what most on the (R-) or (D-) side of the aisle have yet to fully grasp.
Craig DeRoche
Novi, Nov. 11, 2013
The writer served as speaker of the Michigan House of Representatives and is now president of Justice Fellowship, the criminal justice and public policy reform arm of Prison Fellowship.
Changing Landscapes
Dear Editor:
Of course, you guys already know the same clan that ordered the running down of the Comerica Park icons "Go Get 'Em, Tigers" (those old guys), are the same clan members behind the burning of the Heidelberg. Everything that represents what had been, anything old and "black," is being destroyed by the non-black corporate thugs taking over … Detroit. Of course, you guys already know about these hits. Right? It's real.
James Fargo
Toms River, N.J., Nov. 16, 2013
What a Loss
Dear Editor:
As we near the 50th Anniversary commemorating the assassination of President John F. Kennedy on Nov. 22, 2013, I recall the time that I saw him at a 1960 Labor Day Rally.
Kennedy, in his opening remarks that Labor Day, said: "As a driver of a Pontiac car, I feel very much at home."
Thinking about the 50th Anniversary of losing President Kennedy, I can only say with sadness that both he and the Pontiac automobile will never return to Pontiac, Mich.
Joe Neussendorfer
Livonia, Nov. 11, 2013