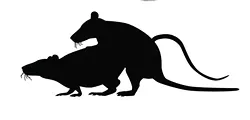 Dear Editor:
re: "Postscript Thoughts"; [Stir it Up, Aug. 21-27, 2013]
Larry Gabriel's chest thumping about how 50 percent of Detroiters are illiterate being wrong because 17 percent of them figured out how to spell "Duggan" is ridiculous. It shows that even the "literate" may have questionable reasoning and critical thinking skills.
Merri Busch
Madison Heights, Aug. 28, 2013
The writer is employed in the city of Detroit and laments paying city taxes without representation.
Is Color a Driver?
Dear Editor:
I don't like the things that [African-Americans] are doing to Mike Duggan. Their intent is pure evil. Politics is an ugly business, but it does not have to be that ugly. Especially when the actions show the evil intent. I am still 100 percent behind Mike Duggan; more so now. Also, hats off to Lisa Howze. I wanted her to be in the running. Now she is. Plus, she did the right thing.
Charles Rudolph
Detroit, Aug. 21, 2013
The writer is an employee at Wayne State University in Detroit.
Digital Pickings
reader COMMENTS
FROM Metrotimes.com
"Did the Dream Fail? Plus Wayne Co. Corruption Update"; [Politics & Prejudices, Aug. 28-Sept. 3, 2013]
John S.: Wayne County is corrupt and the solution is to merge Detroit [and Wayne Co.]? Two cesspools make a clean pond? Kwame for County Executive!
Wojoformich: On your suggestion to merge Detroit and Wayne County: Really? Duggan to be the Czar: Really? Duggan learned from MacNamara; Duggan sold out Detroit Medical Center; Benny is in Ficano's pocket. Those votes didn't certify, but the state will have to do the job that neither Detroit nor Wayne County could do. Imagine if 50 percent voter turnout happened.
Willy: Perhaps the Queen of the ratfuc**ers (Cathy Garrett, Wayne Co. clerk) will powwow with the King of the ratfu**ers (House Speaker Jase Bolger) and compare notes. Of course, Jase actually got away with his ratfu**ing fraud against Michigan voters, so Cathy could learn a few helpful ratfu**ing tips prior to the actual election, to tip the scales in favor of the bumbling union stooge
Napoleon. You couldn't make this shit up.
Send letters to 733 St. Antoine, Detroit, MI 48226; faxes to 313-961-6598; e-mail to [email protected] Please include your telephone number. We reserve the right to edit for length, clarity and libel.