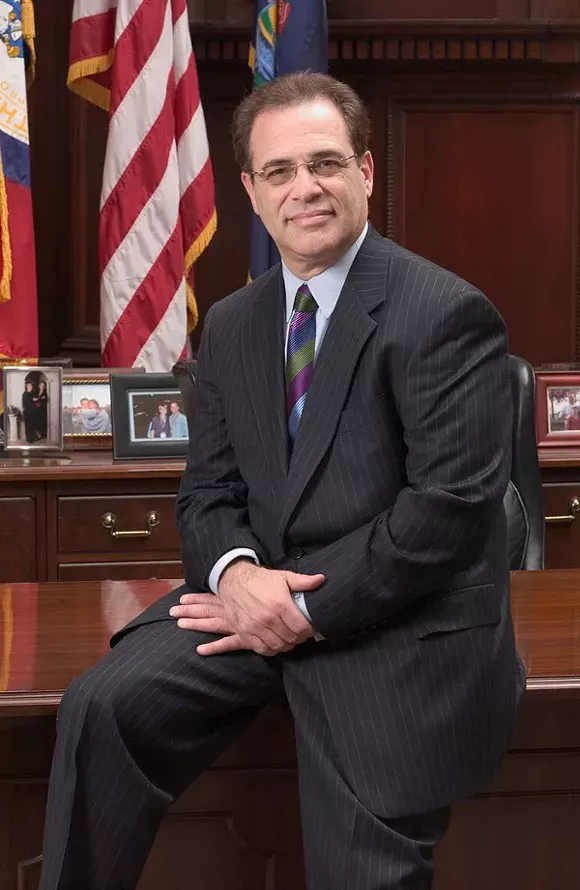 The U.S. Attorney's Office on Monday announced that it has completed the federal corruption investigation of Wayne County government — and no additional charges will be sought.
U.S. Attorney Barbara McQuade thanked former Wayne County Executive Robert Ficano, who will not be charged, and the Wayne County Corporation Counsel for their cooperation.
"Their assistance and openness allowed federal investigators to carefully review and assess a number of complex issues regarding the operation of county government" McQuade said.
The three-year long investigation netted convictions of five officials connected to Ficano's adminstration and the allegations loomed over the former county executive's tenure, part of the reason why he lost a re-election bid last fall.
In an interview with
MT
last summer before the election, Ficano said he was personally accountable for the employees who betrayed the public trust.
"They were removed and replaced," he said. "We fully cooperated with authorities and four people were sentenced to prison. Disappointments like this when people let you down unfortunately happen in large organizations, as we've seen in other municipal and private corporations. But hard lessons have been learned and the test should be, what does a person do when they've been knocked down? I've moved forward, rebuilt our team and rededicated myself to make things right."
Ficano is currently teaching
two law enforcement courses at Wayne County Community College District
.