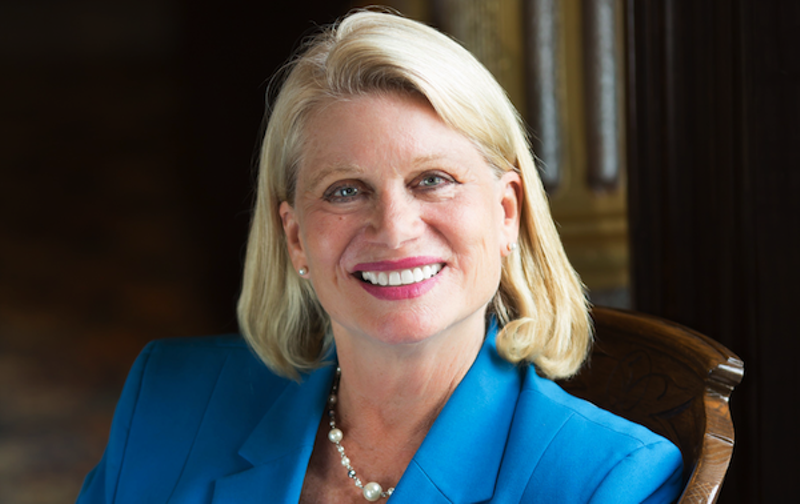 A week ago, a federal judge issued a preliminary injunction
calling for Michigan's Secretary of State to stop suspending driver's licenses of people too poor to pay court debts and traffic tickets. Michigan's Secretary of State, which oversees the licensing of drivers, called the ruling irresponsible and asked that the ruling be stayed. The court shrugged the request off.
And that's a good thing for the 100,000 people unable to pay court debts and get their licenses out of hock. The nonprofit Equal Justice Under Law filed the class action lawsuit on their behalf earlier this year, and it's the first time a federal judge has issued a preliminary injunction blocking the wealth-based suspension of driver's licenses.
It's important to note that the judge didn't say she's ordering the state to restore anyone's license, but says the Secretary of State, run by Republican Ruth Johnson, must guarantee that people have notice of an ability-to-pay hearing before a suspension. In other words, the government has to determine whether the people behind on their fines are actual scofflaws thumbing their noses at the system, or simply too poor to realistically pay fines owed.
Furthermore, suspending a poor person's driver's license compounds the problems of poverty. In her ruling, Judge Linda Parker wrote that not only was it unfair to deprive motorists of driver's licenses due to their inability to pay fines, but that it's also "unwise" because, "without a license, individuals in Michigan likely will find it more difficult to find and retain employment and therefore repay their debts."
And when
metro Detroit is the No. 1 metropolitan region for "job sprawl,"
it makes matters even worse. Given that poverty is concentrated in inner-city neighborhoods and that
the percentage of the metropolitan area's jobs more than 10 miles outside the downtown is a whopping 77 percent (the nationwide average being 43 percent)
, not being to legally drive all but ensures that the urban poor will be unable to pay fines.
It's also worth noting that Michigan isn't alone in looking closely at this issue. The nonprofit Equal Justice Under Law has a similar lawsuit pending in Montana. Other organizations have filed similar suits in Virginia, California, and Tennessee. Some states have already taken a legislative approach to the issue. This year,
California enacted a law aimed at ensuring that license suspensions are more about traffic safety than punishing the poor
. It's all part of a larger, nationwide movement to re-evaluate the way lower taxes and declining property values have shifted tax burdens toward the poorest Americans, who risk being jailed when they don't pay multiplying fines and fees.
Of course, this week's story shows what happens when this re-evaluation faces resistance from the very state agencies accused of "
using the poor as a piggybank
." In this instance, it was Michigan's Secretary of State, Oakland County Republican Ruth Johnson, who blasted the ruling, calling it a
"monkey wrench thrown into an enormous machine running at full speed."
But Johnson misses the point. The issue isn't that the machine must run. The issue is that it must dispense justice.