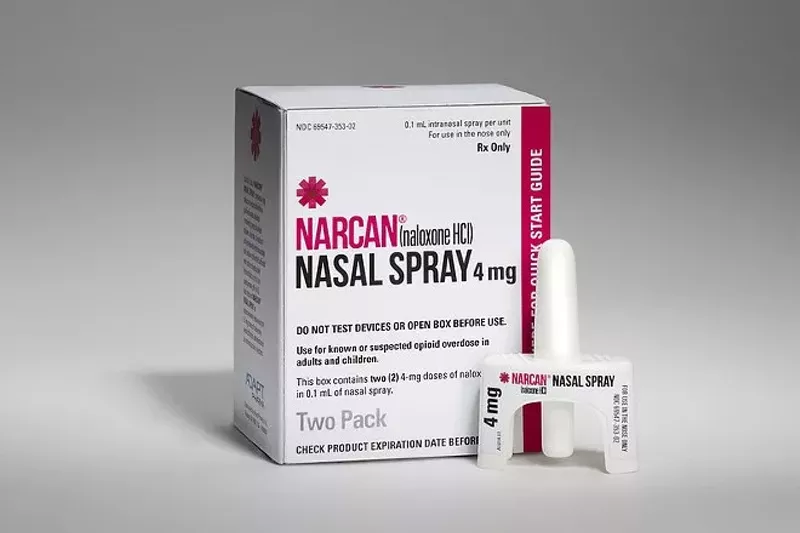 A life-saving medication that rapidly reverses the effects of opioid overdoses will soon become way easier to get.
The federal Food and Drug Administration has approved naloxone, or Narcan Nasal Spray, for over-the-counter use.
Naloxone has been available at most Michigan pharmacies without prescriptions since 2017, after the legislature passed a standing order to allow its sale. But the FDA's recent approval means consumers will have more options. It allows Naloxone to be sold on shelves at grocery and drug stores, gas stations, as well as online — without having to speak to a pharmacist.
It's not yet clear on when Michigan retailers will implement the FDA's new approval, but here's a few locations where you can already receive naloxone. You can also get naloxone mailed to you in Michigan at no cost.
The FDA's action comes after overdose deaths reached an all-time high in 2021. Though overdose deaths have declined slightly since then, annual drug overdose deaths were still 25% higher than they were before the pandemic, according to the Centers for Disease Control and Prevention, and 50% from about five years before that.
A version of this article was published by our sister paper, the St. Louis Riverfront Times. It is republished with permission.
Coming soon: Metro Times Daily newsletter. We'll send you a handful of interesting Detroit stories every morning. Subscribe now to not miss a thing.

Follow us: Google News | NewsBreak | Reddit | Instagram | Facebook | Twitter