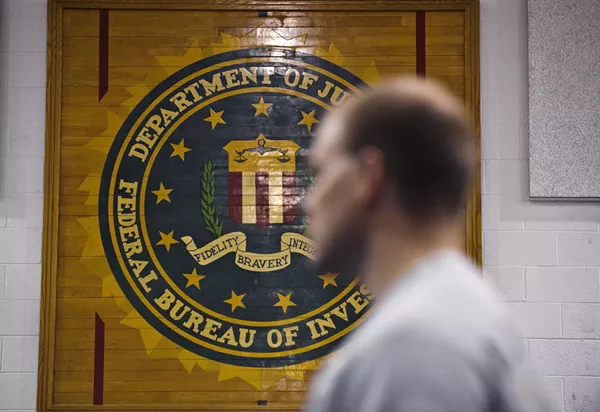 The FBI raided Taylor City Hall, the home of Mayor Rick Sollars and several other locations Tuesday as part of an ongoing and wide-sweeping corruption investigation in Detroit and its suburbs.
FBI agents and members of the Detroit Area Public Corruption Task Force swooped into city hall around 10:30 a.m. and also raided the mayor's home on Hunter Circle.
Late Tuesday afternoon, the FBI declined to say what other locations were raided and what exactly authorities were investigating.
"The warrants were conducted as part of an ongoing public corruption investigation," Timothy R. Slater, special agent in charge of the FBI's Detroit office, says in a news release. "While I recognize the public's right to know what the FBI is doing on its behalf, we have a responsibility to protect the integrity of our investigation and, as importantly, we have a responsibility to protect the rights of individuals who have not been charged with any crimes."
No one was arrested Tuesday. The evidence likely will be presented to the U.S. Attorney's Office, which Slater said "will ultimately decide whether or not to prosecute."
The FBI's ongoing public corruption investigation has led to 17 convictions and criminal charges against at least 22 public officials and contractors, including towing magnate Gaper Fiore, trash titan Chuck Rizzo, Detroit City Councilman Gabe Leland and Clinton Township Trustee Dean Reynolds.
According to campaign finance records, Sollars received a $9,750 donation in 2013 from Rizzo Environmental Services, the trash-hauling contractor that has been at the center of the corruption investigation. Sollars also negotiated a no-bid contract with the company.
"If charges are ultimately filed, the substance of our investigation will become a matter of public record," Slater said.