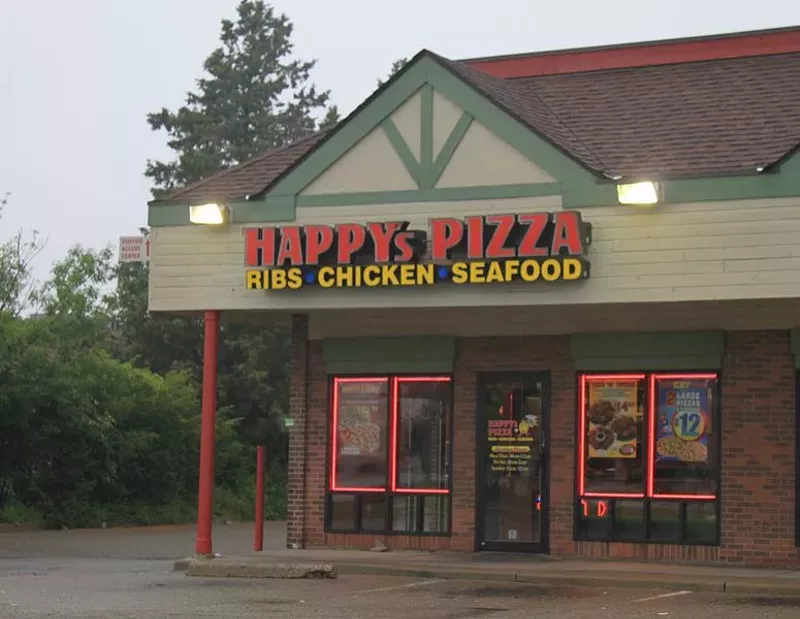 Happy's Pizza is under fire from former-Lion hall of fame player Lem Barney for alleged racial discrimination.
On Monday, the former cornerback for the Detroit Lions filed a suit in the U.S. Circuit Court against the regional pizza chain after a manager refused Barney and his wife service at franchise location in Commerce Twp. The incident allegedly occurred on Friday, Nov. 2 at approximately 5:30 p.m. when Barney and his wife stopped by the establishment near their home, also in Commerce Twp.
In the suit, Barney claims that the manager of the store location turned the couple away, referring Barney and his wife Jacqueline "Jacci" Barney to a Southfield location where they would "be more at home there,"
The Detroit Free Press reports
. Southfield is a majority African-American city, compared to the two percent of African Americans that make up Commerce Twp.
After being denied service, Barney called the Commerce Township Police Department. When police arrived, the manager did not deny that he had refused Barney and his wife service, citing that the location was closed for a corporate catering event. The manager also claims that the Barneys weren't the only patrons refused service that day, and that approximately 30 customers were turned away.
According to Freep, the lawsuit states that "The officer told (the Barneys) he believed (they) were refused services solely on the basis of race."
This isn't the first time that Barney has filed a discrimination suit. In 2013, Freep reported
Barney filed an age discrimination suit
after he was fired from his position as the director of physician relations and recruitment from Detroit Medical Center.
Lem Barney was a former Detroit Lions cornerback from 1967-1977 and made seven Pro Bowl appearances throughout his career. He was inducted into the Detroit Lions Hall of Fame in 1980. He and fellow Lion Mel Farr also
sang backup vocals
on Marvin Gaye's "What's Going On."
Stay on top of Detroit news and views. Sign up for our weekly issue newsletter delivered each Wednesday.