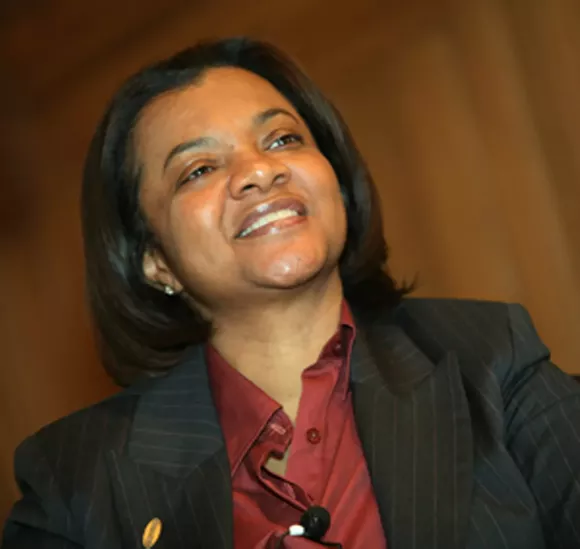 Monica Conyers, a former Detroit city councilwoman who was sentenced to 37 months in federal prison for taking a bribe while in office, has filed a lawsuit against McDonalds, claiming she cut her finger while pulling her chair under a table.
From The Detroit News
:
The former Detroit city councilwoman alleges she cut her finger on a chair on Jan. 1 at the restaurant inside Detroit Metropolitan Airport before catching a flight to Washington D.C.

She was en route to attend the swearing-in ceremony of her husband, U.S. Rep. John Conyers, D-Detroit, said her attorney, Amir Makled of Dearborn.d
The suit, filed Thursday in Third Circuit Court, asks for $25,000.
Conyers' history is rife with memorable and infamous moments — from calling former Detroit Council President Ken Cockrel Jr. "Shrek" to beefs with middle school kids to her prison sentence over accepting money in exchange for a vote on a sludge contract.