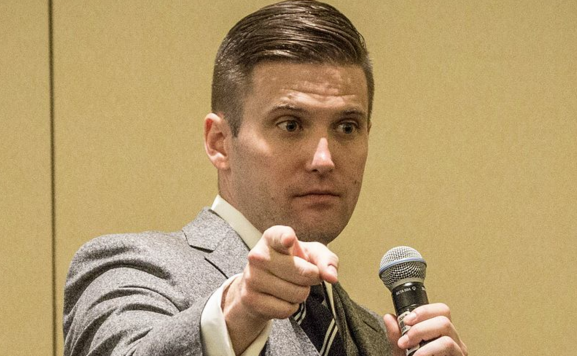 After a
failed attempt to hold a conference
at a secret location in metro Detroit Sunday, Richard Spencer and his roving horde of Nazi friends will today descend upon East Lansing for Spencer's big speaking event at Michigan State University.
The late-afternoon talk is expected to be met with large protests. It comes a day after Spencer and attendees of an alt-right conference were sent scrambling to find new places to convene when two businesses canceled plans to host them. An itinerary leaked to
Metro Times
listed the Carpathia Club in Sterling Heights and Tipsy McStaggers in Warren as places where conference events would be held. Both those venues canceled once they caught wind of who made up the "Foundation for the Market Place of Ideas" behind the event.
At least two dozen
anti-fascist demonstrators
yesterday attempted to meet the white supremacists at the suggested hotel listed in the leaked itinerary. They staged a protest outside, though its unclear if any conference-goers wound up staying there once the location was disclosed. By late afternoon, alt-right conference-goers were spotted idling in parking lots in Ann Arbor, apparently waiting for a cue on where to go. Eventually, they wound up outside Staples, where a shuttle was to take them to a new, unknown location for an event, according to another leaked email sent by a conference coordinator.
Spencer's visit to MSU is better-coordinated and will take place at a known location. It has been in the works for almost six weeks, which means would-be protesters have had plenty of time to organize. Here's everything you need to know, from why it's going down, to what kind of protests and security can be expected.
Spencer was not invited
Richard Spencer tends to request to speak at college campuses, and has, to our knowledge, never been invited to any school by a student group. It was Spencer who initiated his speaking gigs at the University of Florida and Auburn University. He also requested to speak at MSU.
MSU didn't want him there
The school initially denied Spencer's request to speak, but changed course after Macomb County attorney Kyle Bristow brought a first amendment suit that prompted them to settle. He sued on behalf of Cameron Padgett, Spencer's white supremacist booking agent.
In January, then-school president Lou Anna K. Simon issued a statement saying "Michigan State is wholly dedicated to freedom of speech, not just as a public institution, but as an institution of higher education. Here, ideas — not people — are meant to clash and to be evaluated based on their merits."
But she also said, "Michigan State rejects this group's divisive and racist messages and remains committed to maintaining a diverse campus and supporting an inclusive, just, and democratic society."
The school is trying to minimize Spencer's impact
Spencer's visit was scheduled to coincide with the first day of spring break at MSU, when the bulk of the student population will not be on campus. The school has also relegated the talk to the edge of its sprawling campus, booking Spencer at the Pavilion for Agriculture and Livestock Education —
located in the middle of fields and farmland
where cattle graze. The pavilion has not posted the visit to its
events calendar
.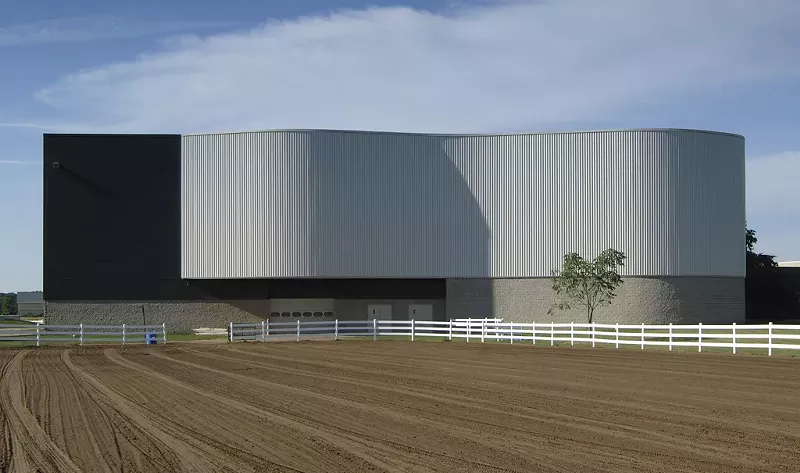 Who's paying for what

According to the
Detroit Free Press,
Spencer will pay MSU $1,650 for the rental and provide insurance for the event. The university will bear the burden of providing police and security.

What's the plan for security?

According to MLive
, peace-keeping efforts will be spearheaded by MSU's police department with additional assistance from state and local authorities. Campus police declined to tell the outlet just how many officers would be on hand.
When this is happening and where you can protest

Spencer will speak from 4:30 p.m. to 6:30 p.m. Ticketing for the event was to be handled by Padgett, who organizes speaking appearances for Spencer and brought the suit against MSU.
Metro Times
was not granted entry to cover the event.
Hundreds of people are expected to show up for a "Stop Spencer" protest near the Pavilion for Agriculture and Livestock Education. Things will get underway at noon and go until Spencer departs. The location is Commuter Lot 89, at the corner of Farm Lane and Mt. Hope. More information is available via
Facebook
.
"A Celebration of Diversity Festival"
will run concurrent to the talk and protest. That will be held at the All Saints Episcopal Church in East Lansing.