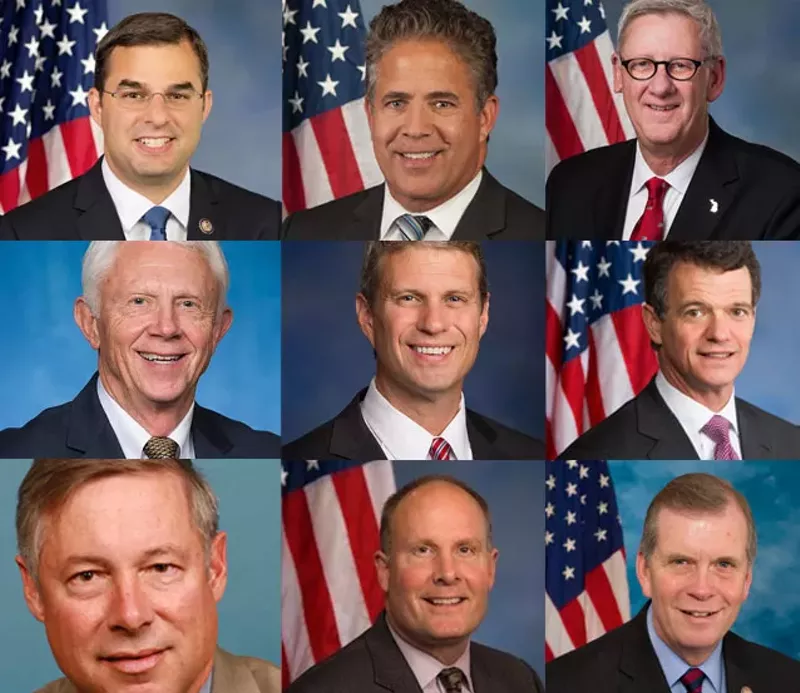 In a 217-213 vote, the U.S. House of Representatives has moved to repeal the Affordable Care Act and replace it with a plan that guts protections for people with pre-existing conditions.
The vote mostly fell along party lines, though twenty House Republicans did break with party leadership and vote against the American Health Care Act, or "Trumpcare." None of those representatives were from Michigan.
David Trott (R-MI11), the lone Republican representing a portion of metro Detroit, supported "Trumpcare" even though
fewer than half
of his constituents voted for the president in the November election. Still, Trott said he was
acting on behalf of Livonia residents
in approving the legislation. In a statement released following his vote, Trott claimed the "The American Health Care Act instills patient-centered reforms that will reduce costs and includes safeguards for patients with pre-existing conditions." He conceded that the legislation is not perfect, but said he feels it provides a better approach than Obamacare.
Meanwhile, Michigan's five House Democrats voted against the bill. Dan Kildee (D-MI5), whose district includes Flint, in a statement said he voted no because the AHCA will
force people to pay higher costs for worse care
.
"It is absolutely heartless that 24 million people will lose their insurance under Trumpcare," Kildee said in the statement. "Under the Republican health care plan, Americans with pre-existing conditions will lose the guarantee of coverage and be segregated into high-risk pools, where they will face higher premiums, co-pays and deductibles."
You can read more about what Michigan Republicans just helped pass
here
.