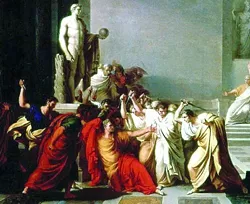 Et tu, MT?
Dear Editor
Very disappointing, Metro Times; you've left Detroit for Oakland County just when we needed you most. Will you change your phone numbers to the 248 also? I suspect you'll rationalize your move and say it really isn't a change, that you'll still be committed to Detroit, that Oakland County is part of greater Detroit.
But if you don't work here, don't live here, likely won't pay taxes here, you're not really here; 99 is close to 100, but it's not 100. You've joined Wixom Public Television (Sure, they still call themselves "Detroit.") as a former Detroit company.
Maybe you should change your name to Formerly Metro Times, or Suburban Times; time for Detroiters to find another "alternative," but local, paper.
Thomas E. Page
Detroit, Oct. 16, 2013
MT 's Response:
Thank you, Mr. Page, for writing in and advocating for Detroit-area companies remaining within the city limits.
Without casting judgment of those concerns choosing to relocate in Oakland County or other locales, we consider ourselves only in a temporary exile. It has always been our intent to remain in the city of Detroit.
Unfortunately, between the sale of our former building and our parent company's subsequent decision to place its alt-weekly division on the market, we were hamstrung on committing to any new space, long-term.
Our temporary digs in Ferndale is just that — temporary; we have every intention of returning to the city within the next several months, after new owners close on our aquisition.
Ferndale is excellent and we are happy to be here, but we have always been — and will continue to be — Detroit's alt-weekly of record.
Bryan Gottlieb, editor
Who Shot John?
Dear Editor:
re: "Meet the GOP Taliban" [Politics and Prejudices, Oct. 16-22, 2013]
I had to laugh when I read Jack Lessenberry's column regarding Republican attempts to reduce government spending and reduce the disastrous effect of Obamacare. Apparently he has never had a course in basic economics — our national debt is somewhere around $17 trillion at this point because of the Democratic spending spree under Obama — with no end in sight.
Remember what happened to the city of Detroit? The same thing will happen to the U.S. if we don't stop borrowing. And then there was the letter from [a reader], saying Obamacare was the law of the land.
Where was she when Obama refused to enforce "the law of the land" regarding immigration and the defense of marriage laws? Obama has been acting as a dictator, not a president.
The major media groups and the Democratic Party would have been calling for impeachment if a Republican president acted the same way.
Richard Dreist
Royal Oak, Oct. 17, 2013
Black Power!?
Dear Editor:
Wow. I am in disbelief of how biased and ill-informing your articles are … slightly racist against white people? And stating that Republicans hate the poor: Shameful and so uneducated.
Jennifer Adlhoch
Grosse Pointe Pk., Oct. 16, 2013