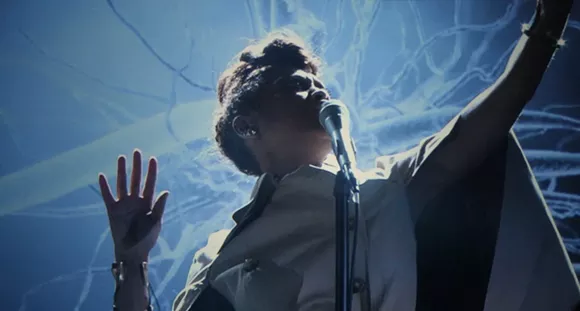 1,341 sexual assault kits remain untested in the Detroit Police Department, where over 11,341 kits were found untested more than five years ago. Untested sexual assault kits mean acts of rape and sexual assault have been forgotten and thrown away, leaving victims stranded in a sea of injustice.
The Enough SAID (Enough Sexual Assault in Detroit) organization is an advocate for justice in these sexual assault cases and has created the African American 490 Challenge.

Named because each sexual assault kit costs $490 to process, the 490 Challenge raises money and awareness for the untested rape kits. Having raised $14.5 million dollars for the cause, the organization is still in need of another $14 million to finish the job.

The cost of launching a cold case unit to investigate and prosecute cases resulting from the testing is an estimated $2 million per year for the next five years, according to the Michigan Women's Foundation.
Grammy Award winning singer Erykah Badu and The Right Productions Inc.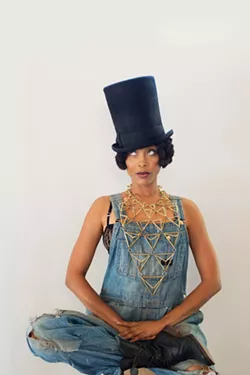 are coming together to host a concert at the Chene Park Amphitheatre at 8 p.m. on Aug. 12 to raise funds for the 490 challenge and join the fight against the injustices presented to the community by the unprocessed rape kits.


"It should come as no surprise that an artist of Erykah Badu's impressive history of social consciousness would join forces with the black women leaders of Detroit to address this important social issue," says Enough SAID President Kim Trent.




With the help of the The Circle, a local black womens' social issues group and the Michigan Women's Foundation, Badu and other partners have set a goal to raise $50,000 for the 490 challenge that will go toward Enough SAID's goal of $657,090 that they wish to fulfill by the end of the year.




For each ticket bought for the show, $5 will be donated to the 490 challenge along with other proceeds from a $100-per-person pre-concert reception and a post-concert $1,000-per-person V.I.P reception that Badu will attend. Donations are 100 percent tax deductible.




Badu's partnership with the Detroit nonprofits, along with the support of Wayne County Prosecutor Kym Worthy — an advocate for sexual assault kit testing and investigations — means great strides are being made to bring justice to victims.




"Together we stand for justice," says Shahida Mausi, president and CEO of The Right Productions Inc., and promoter for Chene Park Amphitheatre. "We are honored to make Chene Park the site for great artistry supporting a great mission.


"Erykah Badu is a true artist. She is a cultural icon. She answered the call, lending her voice to those who work to redress a wrong."
For more information, call 313-393-0292 or visit
www.CheneParkDetroit.com
, follow Chene Park at Facebook.com/CheneParkDetroit or on Twitter @ChenePark. Tickets for the Badu concert can be found on Ticketmaster or via the Chene Park mobile app.
To donate to the AA490 Challenge, go to
www.aa490challenge.org
.