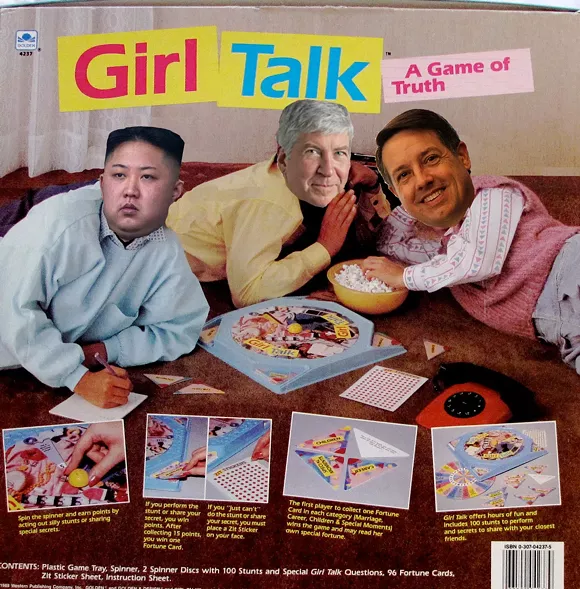 Gov. Rick Snyder released another, heavily, redacted batch of emails on Thursday. While many were lacking substance — again, with the redact! — there were a few gems in the bunch, such as a chilling correspondence between Snyder's then-Communications Director Dave Murray and MLive's Director of Engagement Jennifer Eyer, where the former appears to be asking MLive's Flint Journal to remove a website commenter who writes negative things about the governor.
Yes, you read the last sentence correctly.
While we've all heard the post-Emergency Manger joke about certain (predominantly black, low income) cities in Michigan being dictatorships, this email takes the one-liner to a new level. Democracy in Flint? Out. Free press? They're working on it.
Here's Murray's email.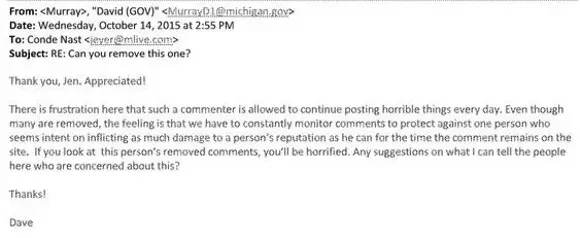 While it would be easy to say the correspondence was all bad — it's not. Eyer's response is nothing short of spectacular.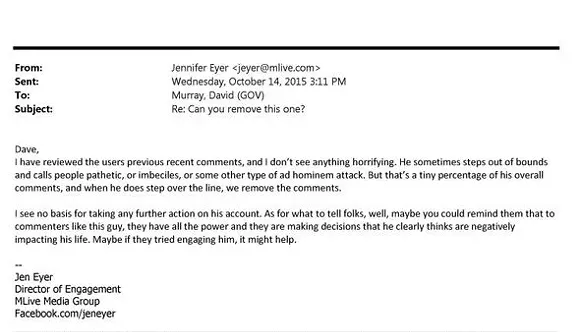 MLive, Eyer is a keeper.