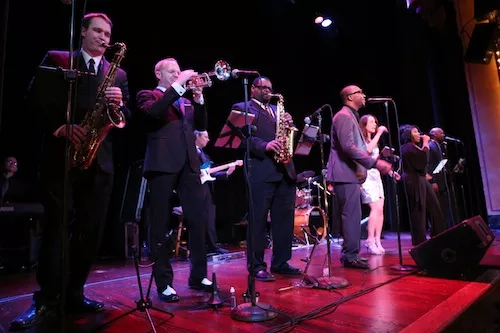 Yes, it's ironic — but in the deeply divided world of Detroit today, what isn't?
In some ways, a glitzy gala event to help raise funds to fight poverty and homelessness shouldn't be cause for a double-take. In fact, it's not a contradiction, it's a tradition.
This will be the 18th annual Soup City event, and it's hosted by TV personalities and spouses Jason Carr and Taryn Asher. More than 20 local restaurants will come together to offer a New Orleans-themed menu. Participating restaurants will include Andiamo, Bistro Orleans, Motown Soup and Detroit's Food Lab. Expect festive music from the Jerry Ross Ban, the Les Williams Trio, and Monsieur Guillaume & His Zydeco Hepcats.
The beneficiary of all this fun is Detroit - COTS (The Coalition on Temporary Shelter), an organization committed to eliminating poverty and achieving stable housing for all Detroiters.
Tickets are available with the click of a mouse
right here.

The 18th Annual Soup City event starts at 5:30 p.m. Thursday, Jan. 26 at Detroit's Historic Gem and Century Theaters, 333 Madison St., Detroit; tickets are $50 for general admission and $100 for VIP.